2020 Anton Lang Memorial Award winners announced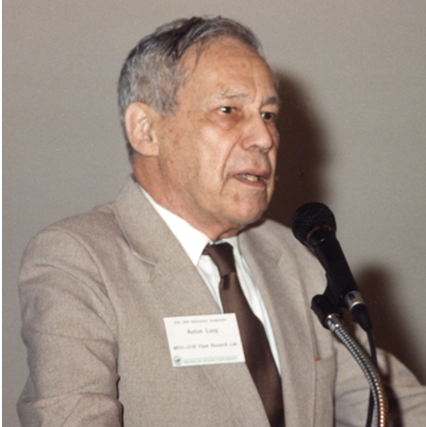 Kellie Walters and Bryan Ferlez have been awarded the 2020 Anton Lang Memorial Award during a ceremony which took place online on Monday, September 21, 2020.
The Anton Lang Memorial Fund was established in honor of the founding director of the MSU-DOE Plant Research Laboratory (PRL), who passed away in 1996. Proceeds from the fund go towards annually supporting the Anton Lang Memorial Lecture and recognizing a graduate student and a postdoctoral research associate who exemplify the research excellence, ideas, dedication, and vision of Anton Lang
This year's lecture, titled "Reflections on a Life in Science," was given by the PRL's own Dr. Michael Thomashow.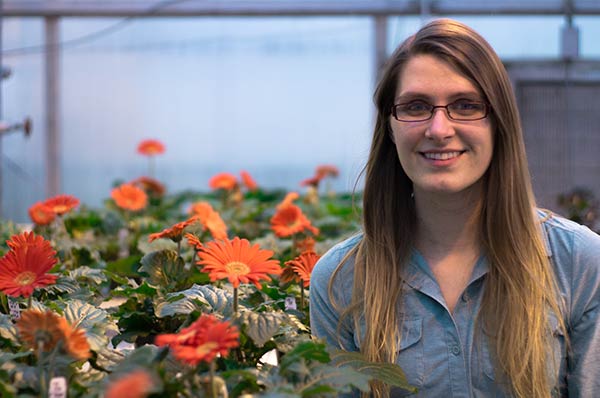 Kellie, formerly in the lab of Roberto Lopez and currently Assistant Professor of Controlled Environment Vegetable Physiology at the University of Tennessee, won the graduate student award.
Kellie's doctoral research focused on controlled environment production impacts on hydroponically grown culinary herb physiology, biochemistry, and consumer preference. She also conducted research on plant growth regulators and photoperiodic responses of ornamental crops.
"It is a great honor to be selected for this award," Kellie says. "I would like to thank the PRL for selecting me, Roberto Lopez, and the Lopez lab for your great support, and the entire plant science research community at Michigan State. This very knowledgeable, collaborative environment has helped shape me as a scientist, making the research we have accomplished possible!"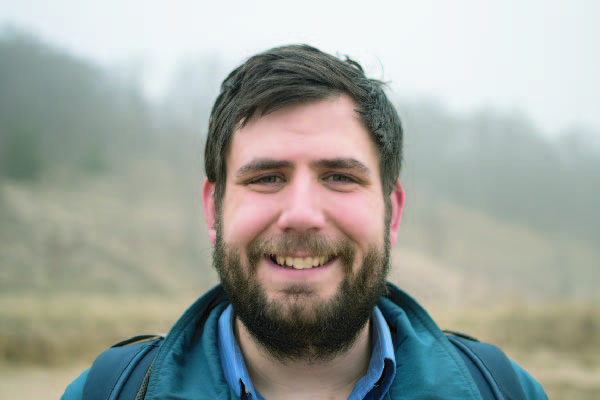 Bryan, who is in the lab of Cheryl Kerfeld, won the postdoctoral research associate award. He is part of a team working to understand and engineer protein-based bacterial organelles, like the carboxysome.
Currently, he is investigating how electrons and gases get across the protein shell that surrounds these organelles by characterizing native components that bind redox active metals, and engineering new parts to help measure the permeability of shells to oxygen.
"I am incredibly fortunate to be able to work with so many of the brilliant and creative people here at the PRL," Bryan says. "All that I've learned and accomplished as a postdoc, including receiving this incredible award, is in no small way a result of their inspiration, insight, and guidance. I would like to thank the PRL for honoring me with this award, my mentor, Cheryl, for all her support and training, and all my wonderful lab mates and colleagues."
Christoph Benning, PRL Director, says, "This has been an unusual year, to say the least, and I am happy that we were able to have the Awards Seminar by Mike and to recognize Kellie and Bryan in proper fashion by meeting virtually. On behalf of the entire PRL and molecular plant science communities at MSU, I would like to thank Mike for his inspiring talk and to congratulate all three awardees."
The awardees have received an engraved rosewood piano finish clock, a cash reward, and their names have been added to a permanent award plaque located in the Plant Biology Laboratories building.
---
By Igor Houwat