Undergraduate research at PRL: Students participate in Research Experiences for Undergraduates program
Release Date: Aug 29, 2023
Article Highlights
Four undergraduate students from across the country participated in the Plant Genomics @ MSU Research Experiences for Undergraduates program at the PRL
The REU is a 10-week program designed to give undergraduate students a taste of what being a graduate student is like
Two additional PRL undergraduate researchers participated along with the REU students at the 2023 Mid-SURE program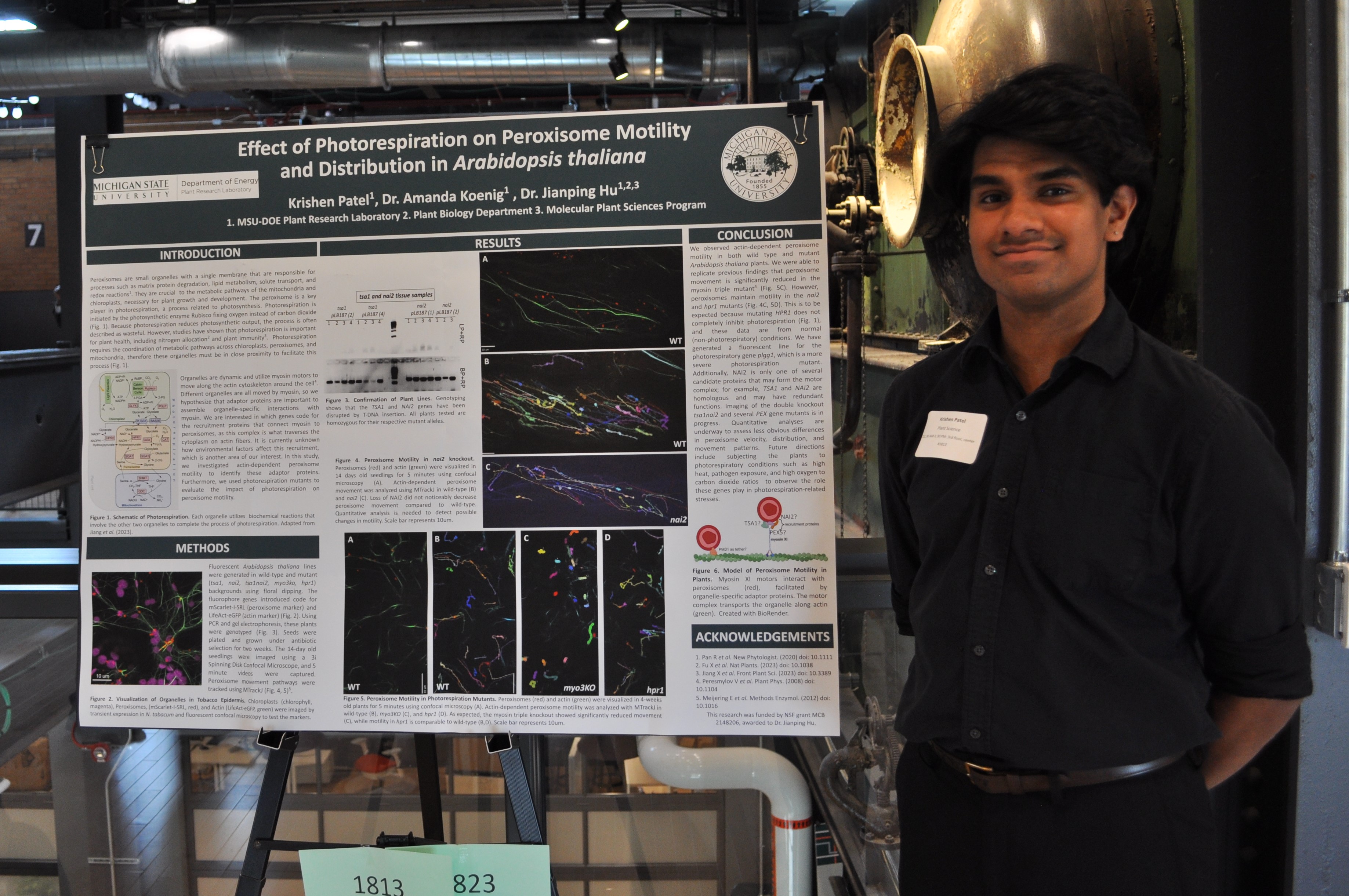 Mentored by MSU-DOE Plant Research Laboratory (PRL) members, four undergraduate students participated in laboratory research this summer, as a part of the Plant Genomics @ Michigan State University (MSU) Research Experiences for Undergraduates (REU) program.
The REU is a 10-week program designed to give undergraduate students a taste of what being a graduate student is like. In addition to completing laboratory research with the help of a mentor, the students are given a variety of opportunities to expand their skill sets. They are trained in computational biology techniques, taught how to present their research, and shown career paths outside of academia through a weekly workshop series featuring a wide variety of professionals in the field of plant biology.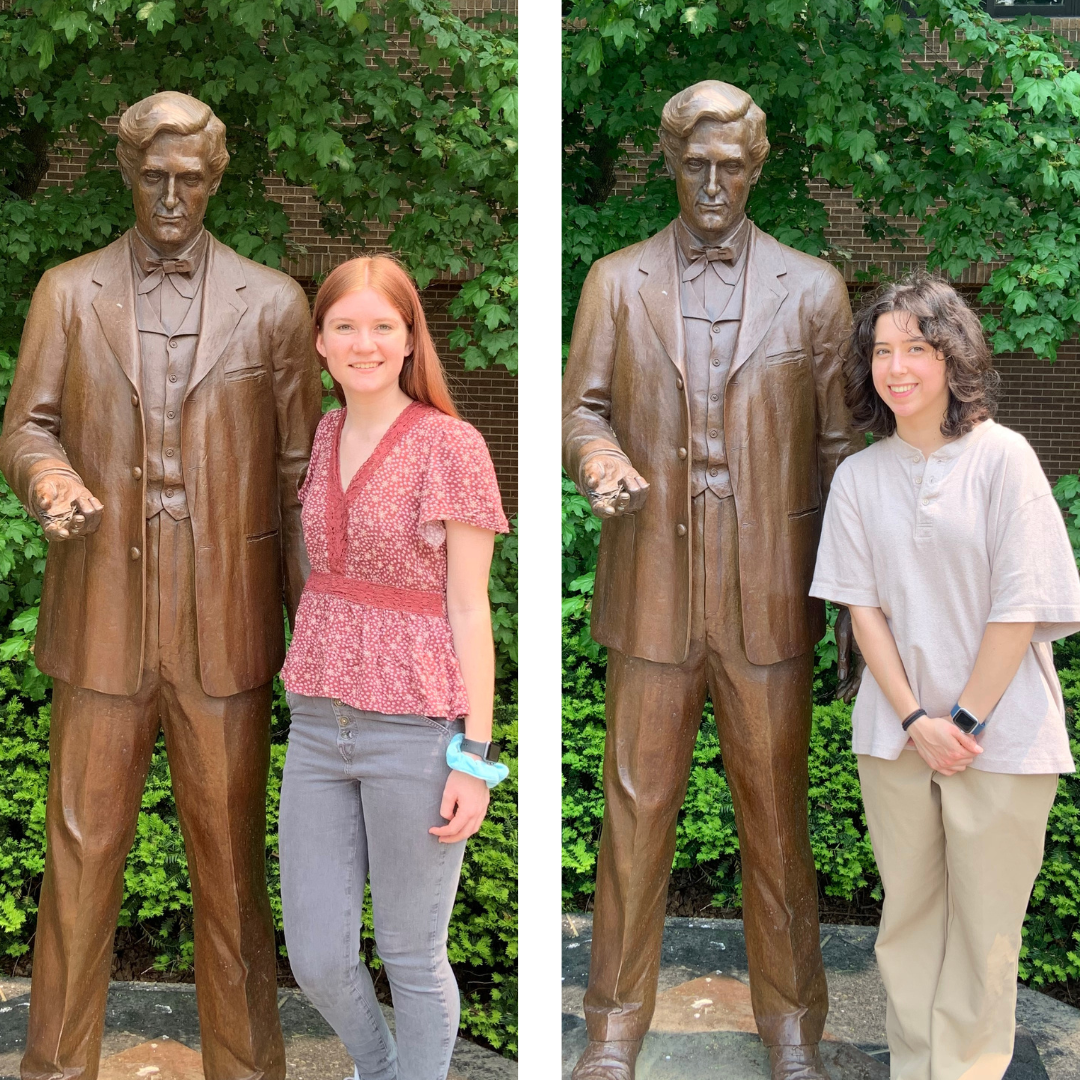 "They get to learn what it's like to be a research scientist, and in particular, what it's like to be a graduate student," said Cornelius Barry, primary investigator and director of the REU program and Associate Professor in the Department of Horticulture. "For a lot of them, it's their first research experience. They get to network and building a community with each other and here at MSU."
At the PRL, four REU students studied across different labs. The students include: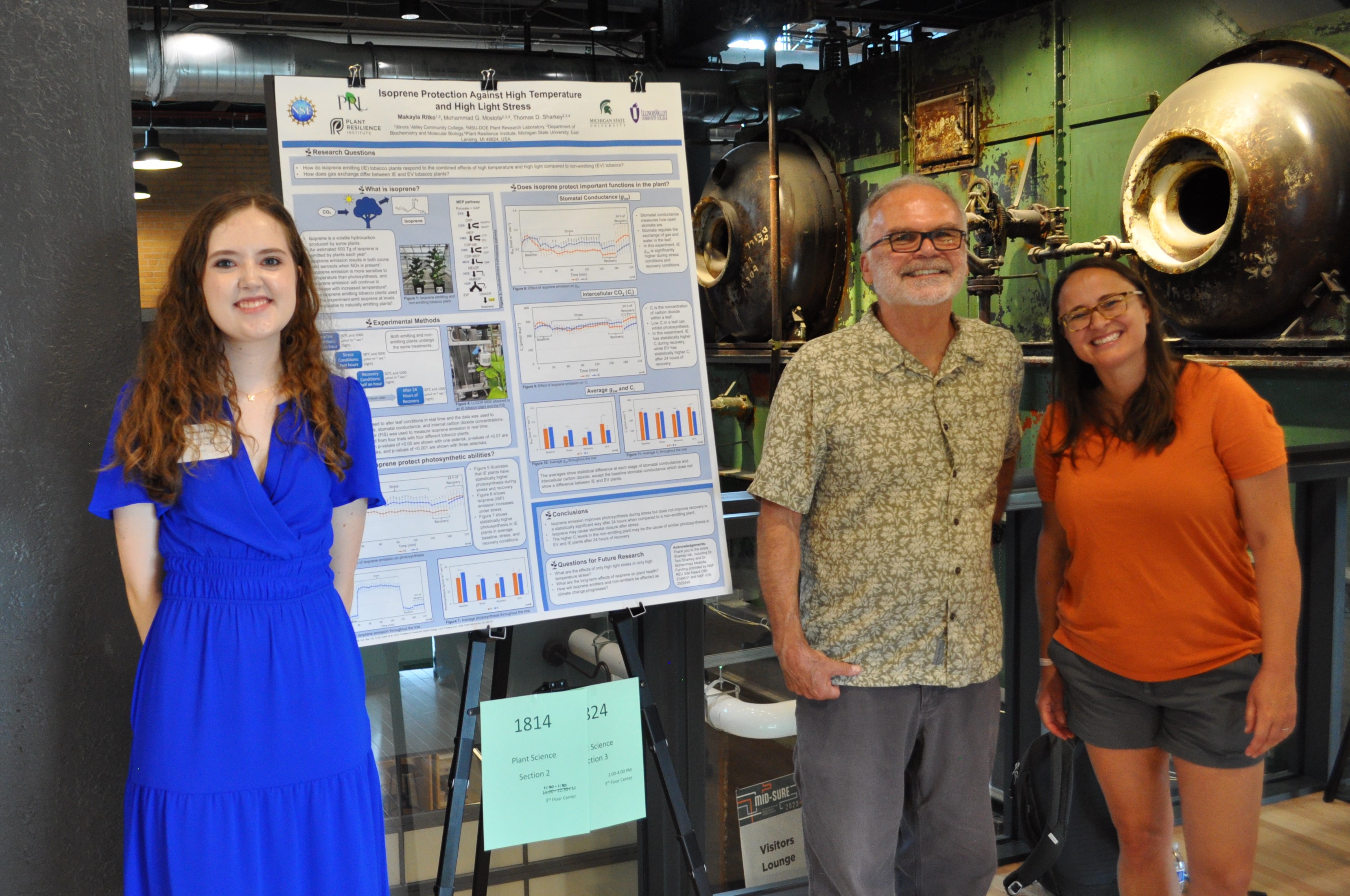 Some REU students even come to MSU after their experience, such as Max Harman, current PRL graduate student in the Walker lab. This summer, he got to mentor his own REU student.
"It was great to be able to relate to what the students were experiencing and learning over the course of the program, and very fun to get to be on the teaching side of it!" Harman said. "It was a joy to get to give back to the program, and hopefully it continues to yield dividends for its participants and their labs, as well as working to recruit plant science graduate students."
Mid-SURE: an REU Capstone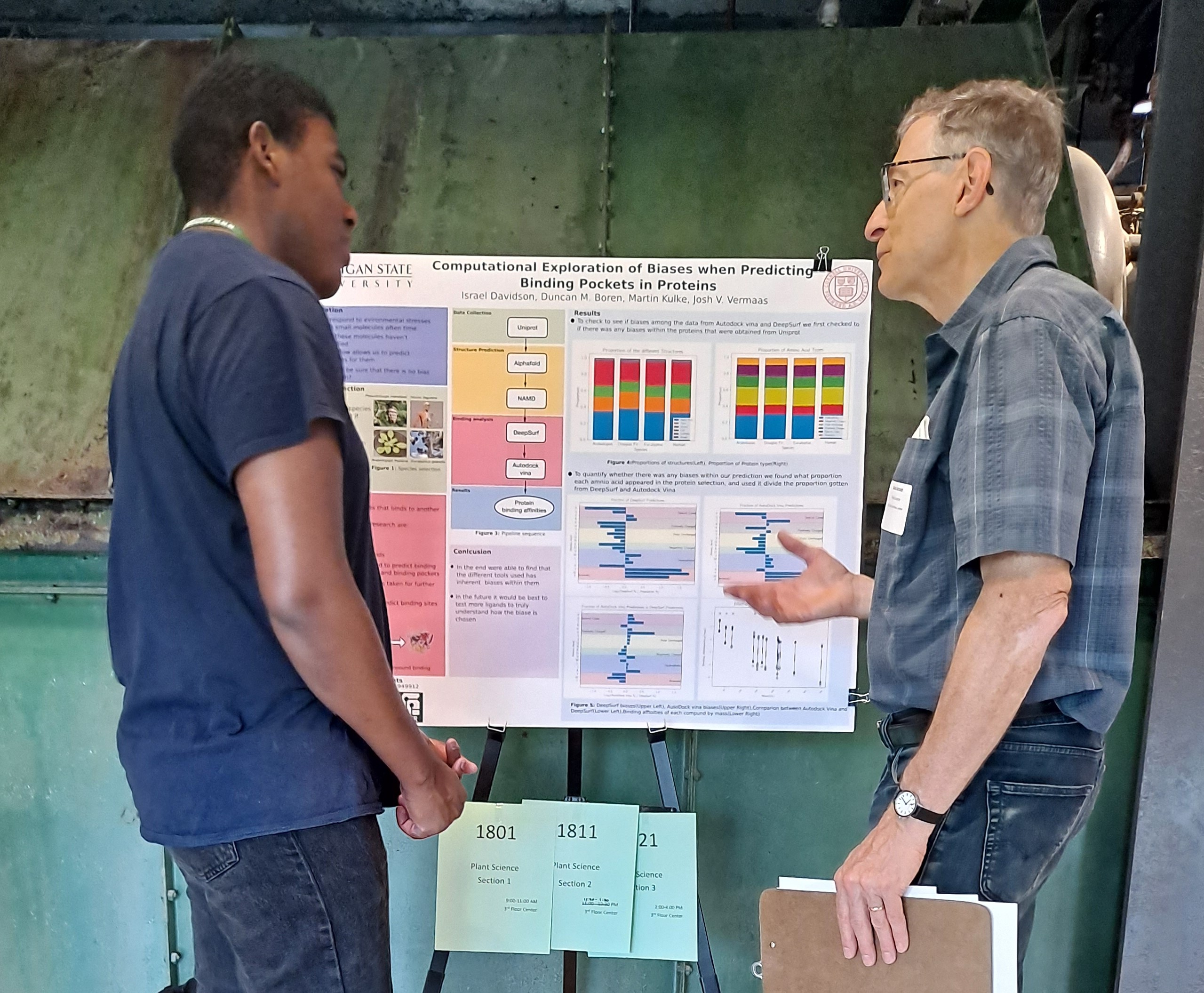 At the end of the 10 weeks, the students presented their work at the REU Research Symposium and at the 2023 Mid-Michigan Symposium for Undergraduate Research Experiences (Mid-SURE).
Two additional PRL undergraduate researchers participated in Mid-SURE:
Israel Davidson, majoring in Information Science/Studies at at Cornell University. Davidson was mentored by

graduate student Duncan Boren

from the Vermaas lab.

Veronica Pargulski, majoring in Environmental Biology/Plant Biology at Michigan State University. Pargulski was mentored by

postdoctoral researcher Binod Basyal

from the Walker lab.
"I thought working with both Duncan and Josh [Vermaas] was a great experience," said Davidson. "They truly made excellent mentors. They were both extremely helpful to me whenever I had a problem with some of the coding that I doing during the summer."
By Kara Headley