Beronda Montgomery and Berkley Walker recognized with American Society of Plant Biologists awards
Release Date: May 10, 2022
Five Michigan State University College of Natural Science (NatSci) faculty members are among nine MSU scientists receiving 2022 awards from the American Society of Plant Biologists (ASPB), two of whom are being named ASPB Fellows.
"The excellence and impact of the MSU plant research community has been recognized by the American Society of Plant Biology in its newest cohort of award winners," said Phil Duxbury, NatSci dean. "Among them are two distinguished NatSci faculty members that were elected ASPB Fellows—Erich Grotewold and Jiming Jiang—an honor given to only 0.2 percent of the society membership each year. Congratulations to all five of our outstanding 2022 ASPB award recipients!"
Established in 2007, the Fellow of ASPB Awards recognizes distinguished and long-term contributions to plant biology and service to the society by current members in areas that include research, education, outreach, and service. Current members of ASPB who have contributed to the Society for at least 10 years are eligible for nomination.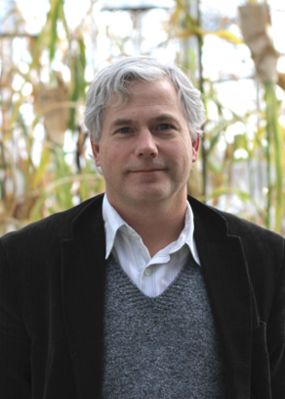 Erich Grotewold, professor and chair of the Department of Biochemistry and Molecular Biology, was selected as an ASPB Fellow for his outstanding research contributions in plant gene regulatory networks, flavonoids, and biosynthesis and regulation of seed oils in emerging oilseed crops, with applications to maize and insecticides.
Grotewold came to MSU in 2017 from The Ohio State University, where he conducted research and taught for more than 15 years and served as director of the Arabidopsis Biological Resource Center. Grotewold's research was also recognized by the American Association for the Advancement of Science in 2009, when he was elected an AAAS Fellow.
"I feel very honored to receive this recognition and thank my colleagues for thinking highly enough of my merits to make this happen," Grotewold said. "I also thank my research team for their many and significant contributions over the years."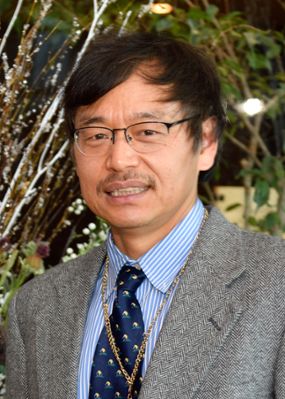 Jiming Jiang, an MSU Foundation Professor and interim chair of the Department of Plant Biology, was recognized as an ASPB Fellow.
Jiang's research focuses on plant gene expression and regulation induced by environmental stresses, including heat, cold and drought, and on epigenetic mechanisms associated with plant centromere function; and the genetics, genomics and epigenomics of potato and other crop species.
"The fellowship award is the recognition from the plant biology community to the work done by my 13 graduate students, 31 postdocs and more than 50 visiting scientists in the last 27 years in my lab," Jiang said. "I am proud of being a member as well as being able to contribute to a great society."
Three additional NatSci faculty members received 2022 ASPB awards: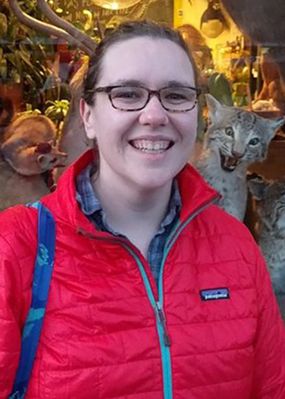 Emily Josephs, an assistant professor in the Department of Plant Biology with affiliations in the Genetics and Genome Sciences Program, Ecology, Evolution, and Behavior and MSU AgBioResearch, received the society's Early Career Award, instituted in 2005 to recognize outstanding research by scientists at the beginnings of their careers. This award is made annually for exceptionally creative, independent contributions by an individual who is generally not more than seven years post-Ph.D. on January 1 of the year of the presentation.
Josephs research focuses on the evolutionary genetics of wild and domesticated plants, which is critical to understanding the response of plants to climate change."
"It means a lot to me to win this award because I am in the company of some really great scientists, including my MSU colleague Dan Chitwood, who won it in 2015," Josephs said. "As an evolutionary plant biologist, I am excited that this broad society of plant biologists is recognizing evolutionary biology, an understanding of which is key to understanding the biology how plants work in the present as well as predicting how they might adapt to changing climates or changing breeding needs in the future."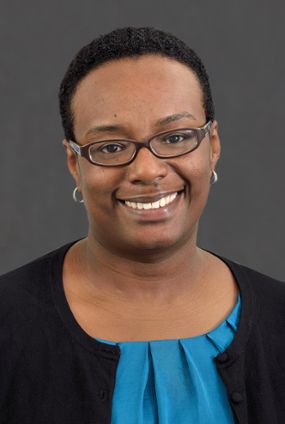 Beronda Montgomery, an MSU Foundation Professor who holds joint appointments in the Departments of Biochemistry and Molecular Biology (BMB) and Microbiology and Molecular Genetics (MMG) and is an MSU-DOE Plant Research Laboratory (PRL) faculty member received the Adolph E. Gude Jr. Award, which honors the Gude Family, who made possible establishment of the Gude Plant Science Center. The award, first given in 1983, is made triennially to a scientist or layperson in recognition of outstanding service to the science of plant biology.
Montgomery conducts pioneering research that seeks to understand dynamic molecular processes utilized by photosynthetic organisms for adapting to changes in their photoenvironment.
Montgomery, who also serves as interim assistant vice president in the Office of Research and Innovation at MSU, was named an ASPB Fellow in 2021.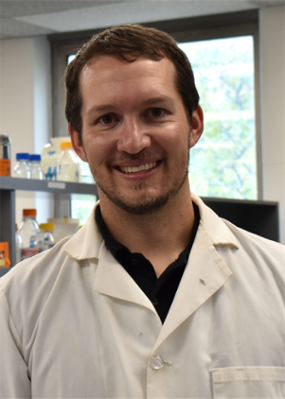 Berkley Walker, an assistant professor in the NatSci Department of Plant Biology and the MSU-DOE Plant Research Laboratory, received the Robert Rabson Award, which recognizes postdoctoral scholars and faculty-level early career scientists who have made excellent contributions in the area of bioenergy research. First given by the society in 2012, recognizes Robert Rabson's steadfast advocacy of plant biology through the creation of funding programs in the Department of Energy for research in basic energy sciences.
Walker's research program focuses on resolving photosynthetic fluxes in a changing world, and he has achieved wide acclaim for his work in this area.
"Robert Rabson was a broad-thinking scientist who recognized the need to look to nature to inspire solutions to our current energy needs," Walker said. "It is an honor to receive this award founded in his memory, and I am grateful to those that took the time to nominate me. This award is an important milestone for me professionally as it helps communicate my position as a bioenergy researcher nationally and internationally. Personally, it has been a great morale booster, as it is nice to have my peers recognize what I have done and take special notice."
This year's recipients will be presented with their awards at the Plant Biology 2022 Worldwide Conference in July in Portland, Ore.
Banner image: The American Society of Plant Biologists is a professional scientific society with a membership of some 3,000 plant scientists from throughout the United States and around the world. Headquartered in Rockville, Md., the organization is devoted to the advancement of the plant sciences worldwide. Credit: "Photosynthesis" by Jacko 999 is licensed under CC BY-NC-SA 2.0.
---
This story was originally published in the College of Natural Science newsroom.