Donghee Hoh receives the 2022 Kende award
Release Date: Dec 22, 2022
Donghee Hoh is the 2022 recipient of the Kende Award, which acknowledges the best doctoral dissertation in plant sciences at Michigan State University (MSU) over the last two years.
In addition to receiving a monetary award, Hoh was given the opportunity to present a research seminar on her thesis project on December 5, 2022.
Hoh is currently a postdoctoral researcher in David Kramer's lab at the MSU-DOE Plant Research Laboratory (PRL). She is being recognized for her Ph.D. thesis work, "Investigating the genetic and mechanistic bases of photosynthesis using natural variation." Hoh received her Ph.D. from MSU in August 2021, where she was advised by Dave Kramer.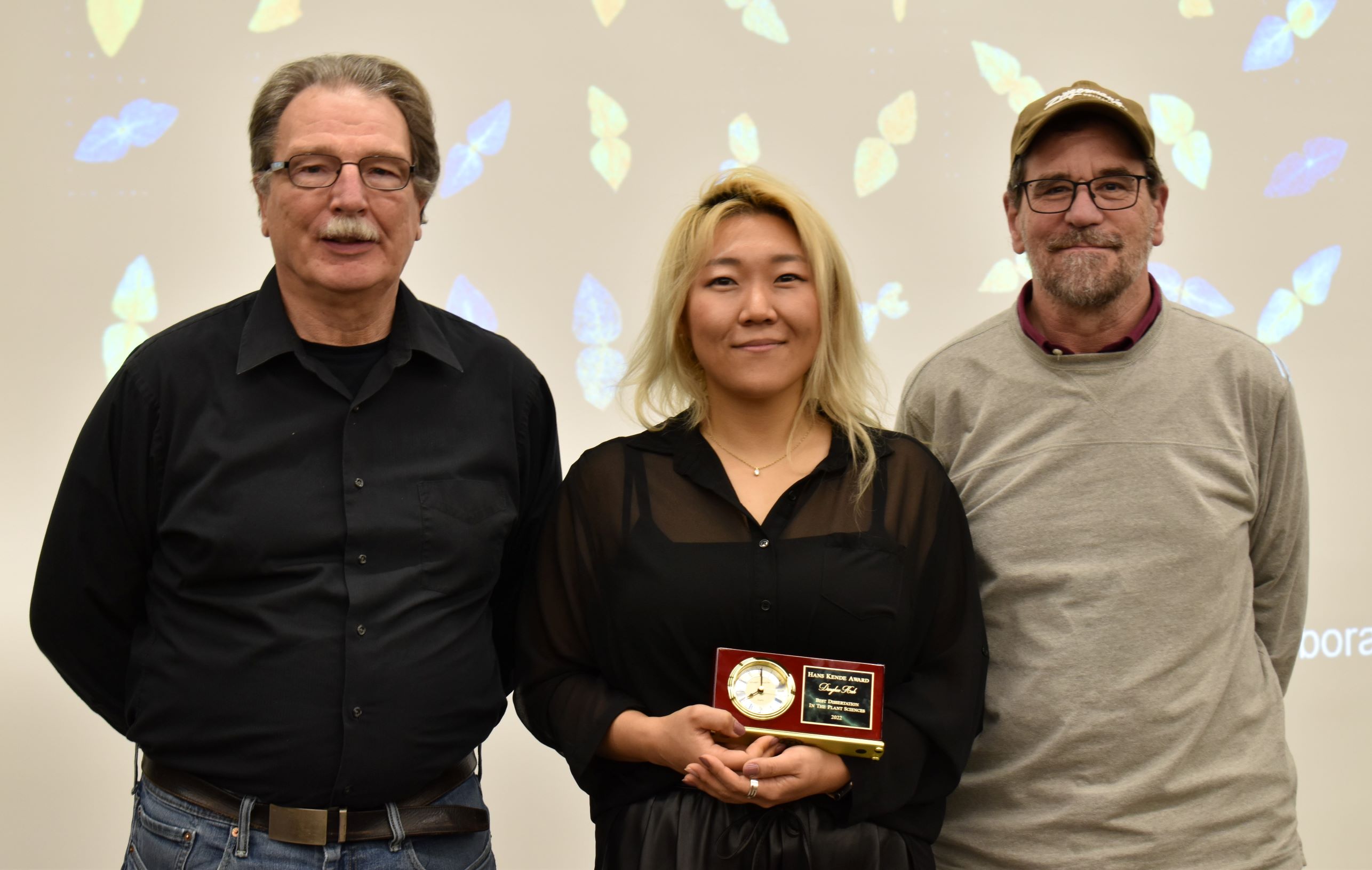 "In my first year of MSU, I got into an accident on campus, and I had to get emergency surgery, with several months of recovery," Hoh said. "My research and coursework were delayed. It was a very frustrating situation, but thanks to much help from my PI, lab, faculties, MSU administration, and even Sparrow hospital, I could overcome it and finally finish this long and dynamic journey."
Despite these setbacks, Hoh continued her research, leading a collaborative project with several labs across campus which led to the discovery of an unexpected functional connection between specific thylakoid lipid components, redox signaling and responses of photosynthesis to low temperature changes.
"Donghee is very easy to work with, a great lab citizen, loves to share her ideas and makes helpful comments to other lab members," said Kramer, who is a Hannah Distinguished Professor in the Department of Biochemistry & Molecular Biology. "She is dedicated, conscientious, hard-working, creative and eager to do great science. In short, she has been an excellent colleague here."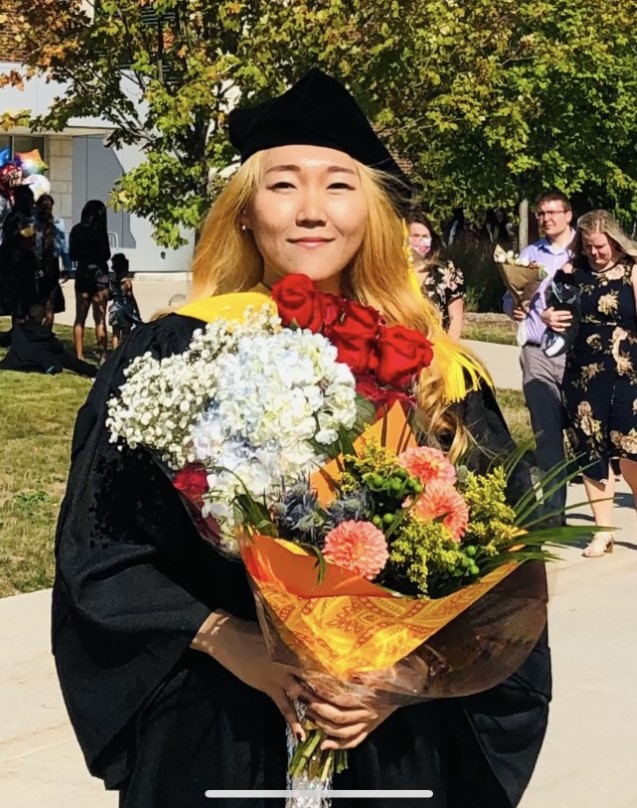 Hoh is continuing her research with a project looking at how nature has tweaked photosynthesis to respond to dynamic environments. Through a novel approach that she developed in her Ph.D. study combining multiple disciplines to test hypotheses and study mechanistic and genetic bases, she has not only found specific fatty acids that impact photosynthesis under chilling stress but also the unexpected photosynthetic regulatory mechanisms that challenge the canonical models. She is looking at cowpea, but her approaches can be applied to any species and under any environmental condition.
"I hope we can open our minds and see and embrace more diversities by trying to get out of our bubbles," Hoh added. "Especially as a scientist, I believe there are more things we can impact the world to get better if we gather and work together."
Hoh received her B.S. in Global Entrepreneurship and Life Science in 2011 and her M.S. in Life Science at Handong Global University in Korea in 2012.
"I am delighted that Dr. Hoh is the recipient of this year's Hans Kende Award and I congratulate her on behalf of the entire PRL," said Christoph Benning, director of the PRL. "Dr. Hoh continues to make outstanding contributions to the field of photosynthesis by developing and testing cutting-edge hypotheses towards a better understanding of the regulation of photosynthetic processes. Through her collaborative efforts, she has also greatly contributed to the success of others in supporting the PRL mission."
To read more about Hoh's work in the Kramer lab, see this article from MSUToday: "Cutting down on one 'super fat' could help plants survive climate change."
---
By Kara Headley; Banner image by Kara Headley