Jianping Hu accepts leadership position as new director of MPS
Release Date: Jan 11, 2022
Tags:Hu lab
Professor Jianping Hu has been appointed as the new director of the Molecular Plant Sciences (MPS) Graduate Program at Michigan State University.
Jianping joined the MSU community in 2003. She is currently a professor in the MSU-DOE Plant Research Laboratory (PRL) and the Department of Plant Biology. She is also affiliated with the Cell and Molecular Biology Program, the Genetics and Genome Sciences Program, and the MPS Graduate Program. She began her role as MPS director in early January 2022.
"I'm passionate about mentoring our young people and providing them with a supportive environment to maximize their academic, social and professional development," Jianping said. "When my colleagues invited me to apply, I saw this as a chance for me to step up and do more for our community."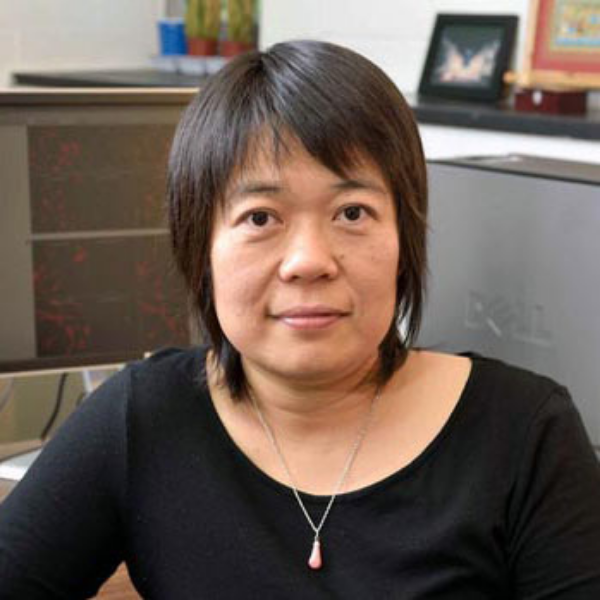 The first students joined the MPS Graduate Program in 2018. Since its inception, the program has grown to over 40 students and 50 faculty members.
"The MPS students are excited to work with Jianping as our new program director," said Emily Lanier, a dual MPS and Biochemistry and Molecular Biology graduate student. "The program has grown rapidly over the past few years and strong leadership is important as we continue to define how it supports cross-departmental plant science at MSU. We welcome her experience and vision as we build on the excellent foundation and look to an even better future."
Jianping's goals include strengthening the impact and fostering diversity within the program.
"To me, diversity comes in so many forms," Jianping said. "That includes diversity of research disciplines, experience, social backgrounds and so on, which should be valued in all circumstances. I look forward to working with the faculty and students to build on the excellent foundation already established over the past several years. I am particularly excited to work with the MPS graduate student association (AMPSS), which has been very active in supporting each other and enhancing the reputation of the program. This is crucial to the smooth completion of their graduate studies and the success of the MPS program."
Jianping's research at the PRL/PLB looks at the molecular mechanisms underlying the dynamics of two energy organelles - peroxisomes and mitochondria, as well as the role of these organelles in regulating photosynthesis and plant interactions with the environment.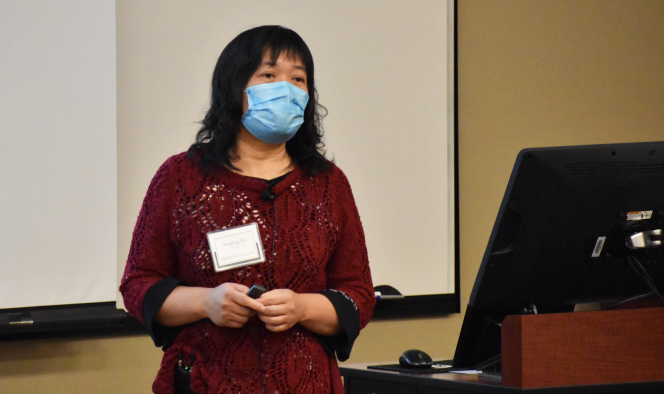 "I am pleased that Jianping Hu is taking up the responsibility as the new MPS director," said Christoph Benning, PRL director and former chair of the MPS Program Exploratory Committee. "I have been involved in building the MPS Program, and I am confident that the further development of the program is in excellent hands with Jianping. She will have my full support and will be able to rely on the continued support by the PRL staff."
Before coming to MSU, Jianping was a postdoctoral researcher at the Salk Institute for Biological Studies. Prior, she completed her Ph.D. in Plant Molecular Genetics at the University of Georgia and her B.S. in Biology from Peking University, China.
"I am looking forward to working with Jianping because of her thoughtfulness, her passion for student training and success, her commitment to diversity, equity and inclusion, and her vision for raising the visibility and impact of the MPS program," said Eric Hegg, associate dean for budget, planning, research and administration in the College of Natural Science.
George Sundin, University Distinguished Professor and MPS faculty member, added: "Jianping's research interests fit very tightly within MPS, and she provided a thorough and detailed plan for the future development of the program. I am looking forward to working with Jianping on the Executive Committee and helping her move her plans forward, starting right away with recruiting efforts this month. This is an exciting time for the MPS program in general, and I am confident that Jianping's directorship will move us forward as a strong, cohesive group."
Learn more about Jianping Hu on her profile.
---
By Kara Headley.This story was originally published in the MPS newsroom.