Laboratory Technician Heather Roney takes next steps as an early-career scientist
Release Date: Mar 30, 2022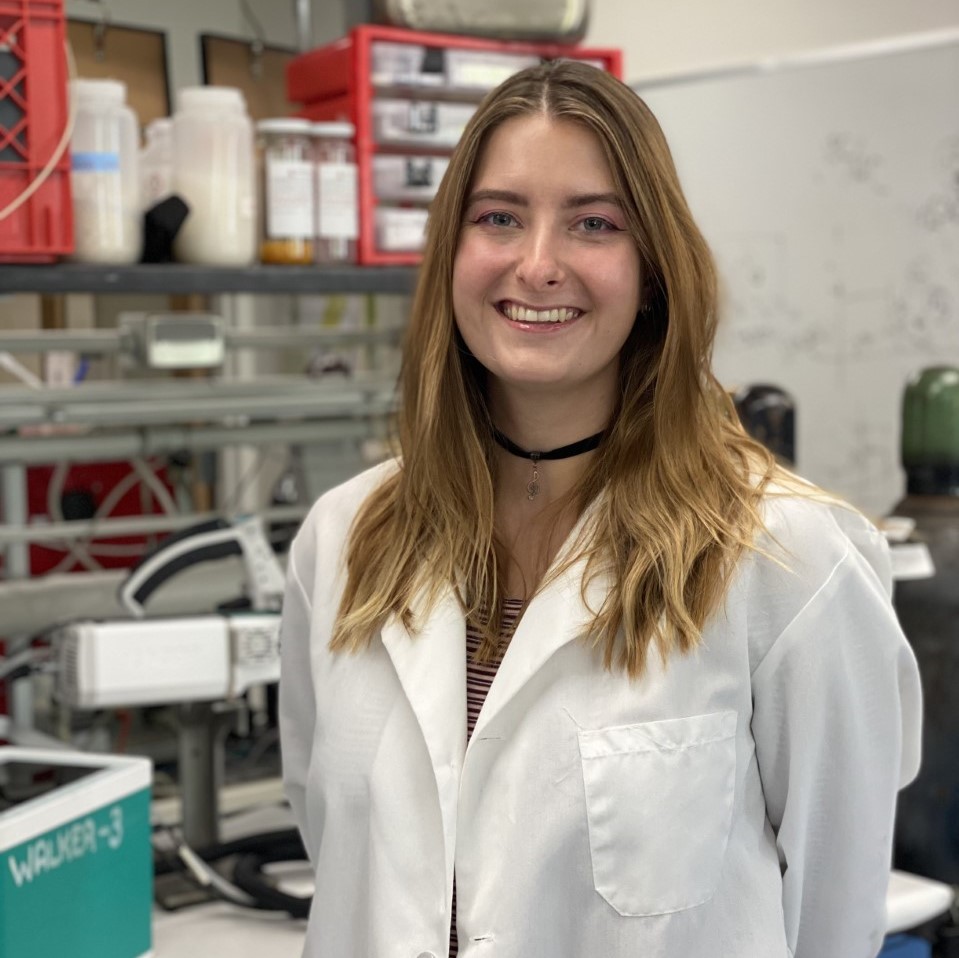 Encouraging kids to be future scientists is an outreach effort Heather Roney takes seriously. As an early-career scientist, she has looked for opportunities for outreach and ways to widely communicate the research within her field.
This led to the laboratory technician from the MSU-DOE Plant Research Laboratory and Berkley Walker's lab to apply and be accepted to the American Society of Plant Biologists (ASPB) 2022 Ambassador Program. She was also asked to serve on the Advisory Committee for the Environmental and Ecological Plant Physiology (EEPP) section of ASPB as an early-career representative.
As an ambassador, Heather will partake in science communication efforts to share research and discoveries with the public. Another part of the program sees Heather working with middle and high schoolers interested in science.
"My personal goal with outreach is to talk to and support young girls considering a career in STEM," Heather said. "As a woman in STEM, I certainly would've liked to meet someone like me when I was a kid! A lot of the representation in the sciences are men. I would have liked to see someone like myself encouraging young people to be confident in what they want and who they want to be – for me, it was always a scientist. It took me a little while to figure that out, and now I'd love to help others figure that out, too."
As for her position on the EEPP Advisory Committee, Heather will be participating in more outreach efforts and offering her perspective as an early-career scientist. She is looking forward to working with Emily Heaton, an officer on the committee and Heather's future advisor in her Ph.D. program at the University of Illinois Urbana-Champaign. She will begin her studies in June of 2022.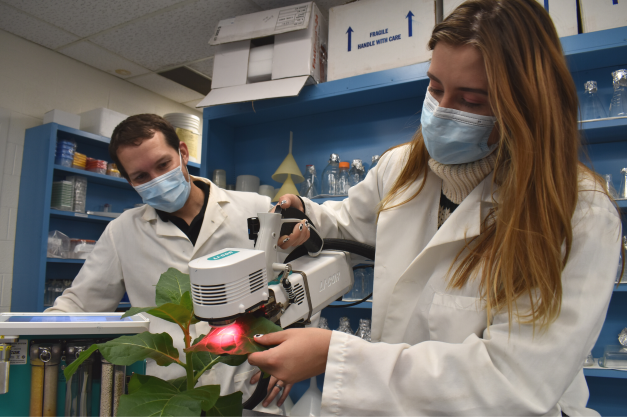 During her graduate program, Heather will be studying crop sciences. Her particular interests lie with combating climate change, food security and bioenergy. She wants to look at the biophysical components of plants – to see what's going on within the plant – then zooming out to a crop-wide system and drawing conclusions from the whole field.
Heather developed a strong passion for research while at Berkley Walker's lab. Heather started in the Walker lab as an undergraduate researcher and is currently working there as a laboratory technician.
"Research is a way of looking at the world, answering questions and solving problems that move toward the goal of a better future," Heather said. "The Walker lab has given me a lot of perspective, and I am very grateful to the PRL and the plant biology teams I've worked with at MSU. I'm excited to apply that information to crop wide systems."
Berkley Walker, assistant professor in the Department of Plant Biology and at the PRL, served as Heather's mentor during her time in his lab. While there, Heather's created a life cycle analysis from photon to plate that looked at how increasing the photosynthetic efficiency of potatoes could lead to a greener future.
"From the moment that Heather joined our lab, she showed the initiative and leadership that will make her time as an ASPB ambassador a success," Berkley said.
---
By Kara Headley