Plant cell wall research is shared at 2022 international conference
Release Date: Jul 11, 2022
In June 2022, plant cell wall researchers from around the world were able to meet in person for the first time in three years at the 9th International Cell Wall Research Conference in East Lansing, Michigan.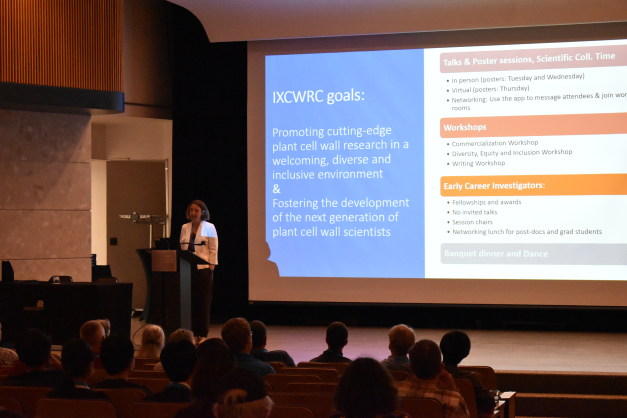 The weeklong event held June 13-17 welcomed 175 researchers from over 25 countries in a hybrid setting. Attendees got the chance to listen to over 64 post-doctoral students and faculty members discuss exciting new findings on the plant cell wall. The conference also included research poster sessions and workshops on writing, commercialization, and diversity equity and inclusion.
Brandizzi lab director and conference Chair Federica Brandizzi shared, "It was a great conference! It was so enlightening to talk about plant cell wall research in person again and meet old and new friends! The new generation of plant cell wall researchers rocks!"
While many of the conference attendees were faculty members, the majority of participants were early career investigators which included postdoctoral students and graduate students.
"I appreciated that there were many activities and opportunities given to early investigators," one attendee stated.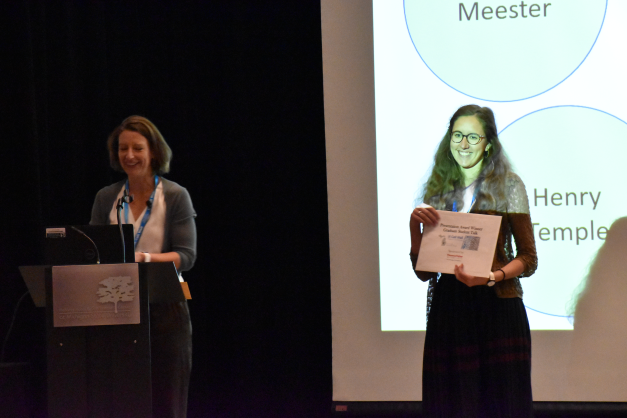 The conference organizing committee put emphasis on supporting the professional development of early investigators by offering registration discounts, having them moderate conference sessions, and giving priority for them to share their research through talks and posters.
The week capped off with a gala night where everyone danced the night away and a farewell ceremony which included presenting awards to early career investigators for outstanding talks and posters.
The 9th Annual Cell Wall Research Conference took place at the Kellogg Hotel and Conference Center from June 13-17, 2022.
Photos from the event can be found on Flickr.
The original article can be the Brandizzi lab website.
---
By Amber Wise; Banner image by Kara Headley