PRL members bring plant research to the MSU Science Festival
Release Date: Apr 10, 2023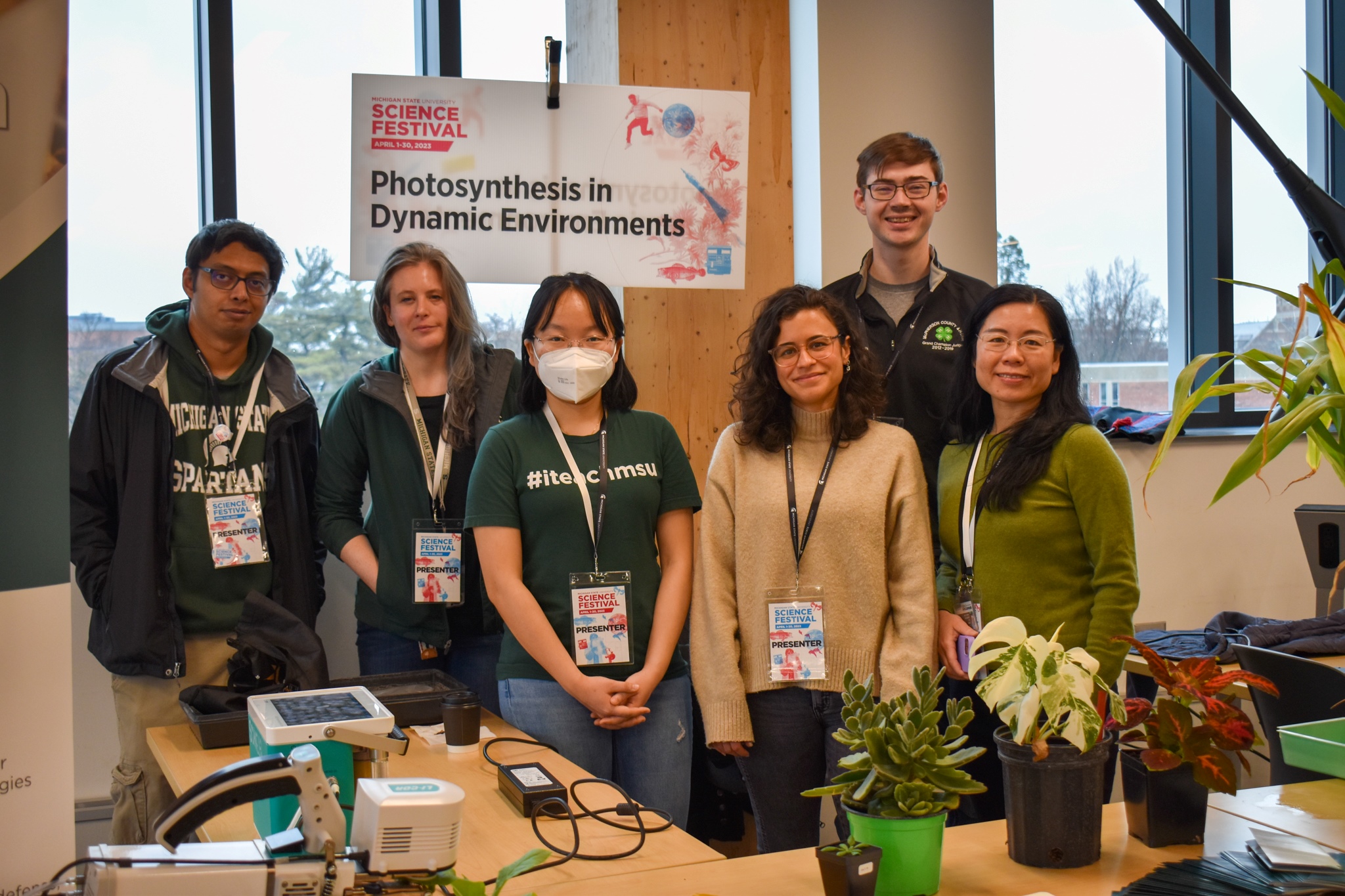 Three groups from the MSU-DOE Plant Research Laboratory (PRL) participated in the 2023 MSU Science Festival. The Community Building and Outreach Committee (CBOC), the Vermaas lab and the Sharkey lab volunteered to bring PRL science to the public at the university's annual festival.
The CBOC booth was titled "Photosynthesis in Dynamic Environments." They were demonstrating how environmental factors like light, carbon dioxide, temperature and more can affect photosynthesis. Using LI-COR instruments that clamp onto the leaf of a plant, attendees could change the amount of light the leaf was receiving to see how photosynthesis was affected in real time.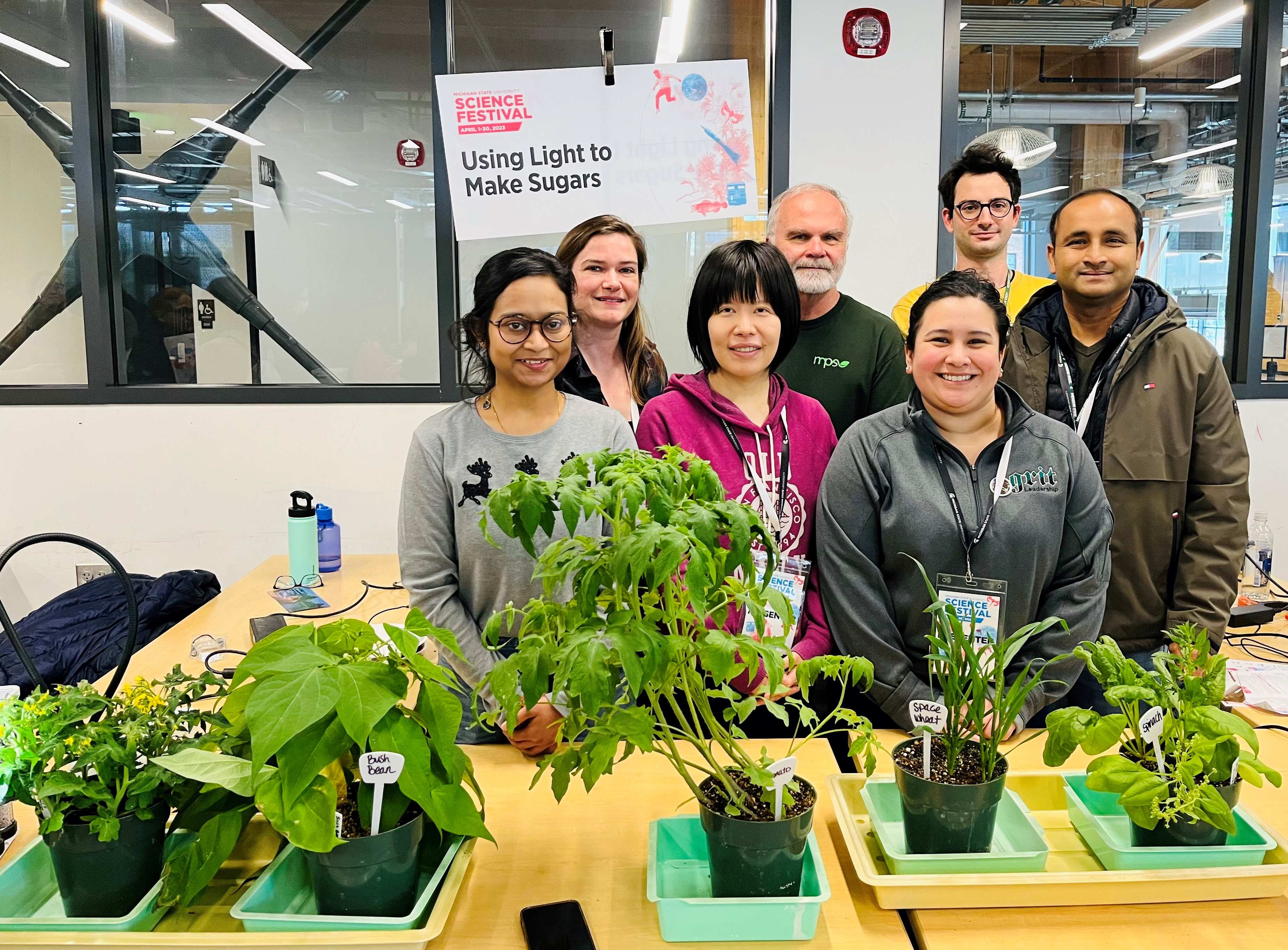 "Plants are something that are often overlooked when we think about biology," said Liana Acevedo-Siaca, postdoc in the Kramer lab and social chair for CBOC. "We don't usually think about plants as being as interesting because they don't move around, and they grow more slowly. Being able to get the general public more interested in plants, their applications and what they really do for the world is important."
The Sharkey lab booth aimed to show attendees how light is required for a plant to be able to take in carbon dioxide. Without light energy and CO2, plants cannot make their food. The booth was titled, "Using Light to Make Sugars."
"At our booth, community members, adults and children alike, could cover the light source and watch photosynthesis instantly decrease," said Stephanie Schmiege, postdoc in the Sharkey lab. "We hope to spark curiosity in budding scientists to be, and to talk with students of all ages about the applications and importance of plant science."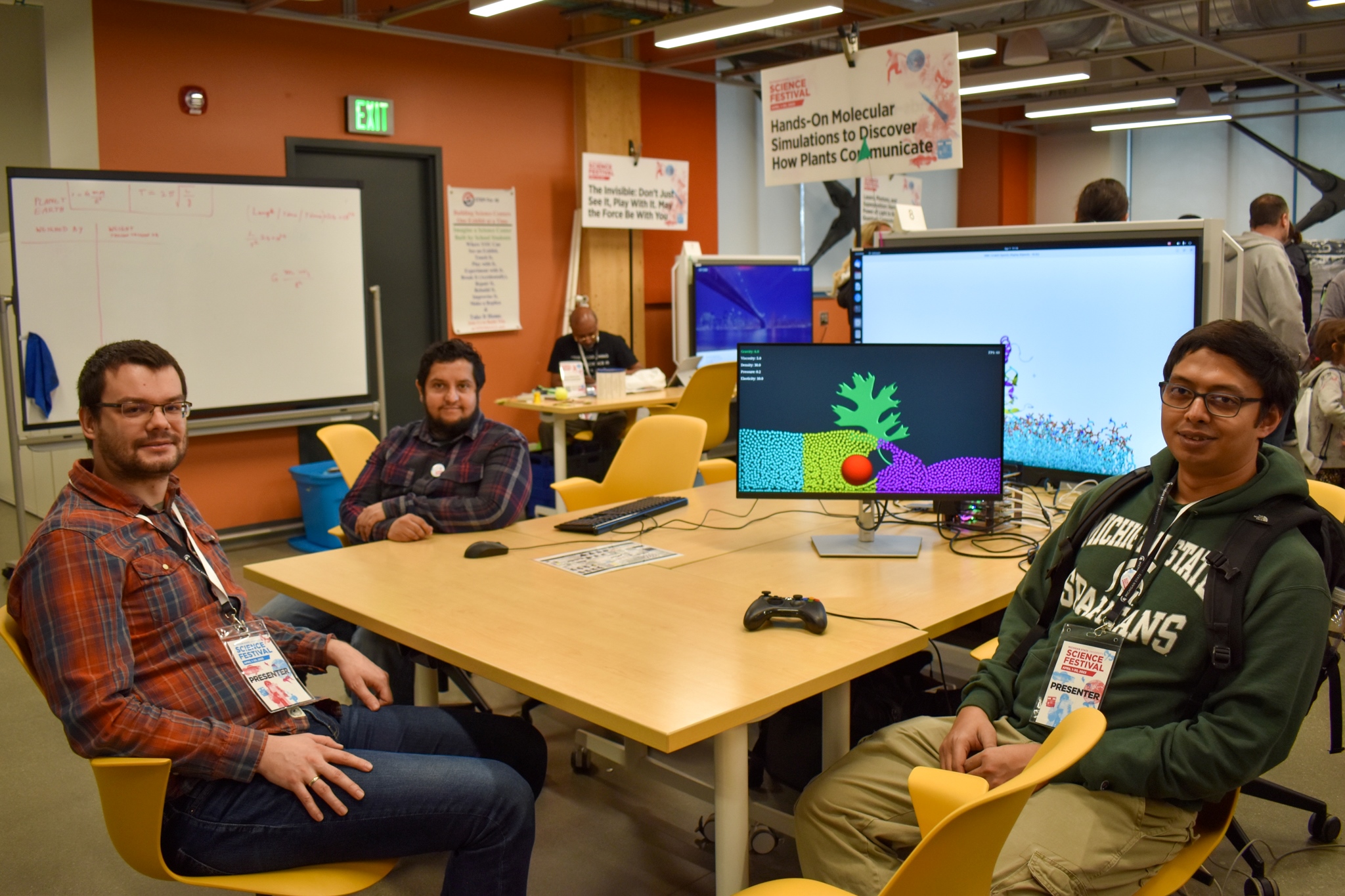 On the other hand, the Vermaas lab does not work directly with plants. Their specialty is in computing and molecular simulations. Their booth, titled "Hands-On Molecular Simulations to Discover How Plants Communicate," aimed to show that science can be interactive and exciting, especially when you get to play with computers.
"In STEM, it's important to reach kids at an early age to get them excited about science," said Martin Kulke, postdoc in the Vermaas lab. "At a certain point, science is all about teaching the next generation, so they can build on top of it."