PRL Perspectives: Graduate student Bianca Serda
Release Date: Sep 21, 2022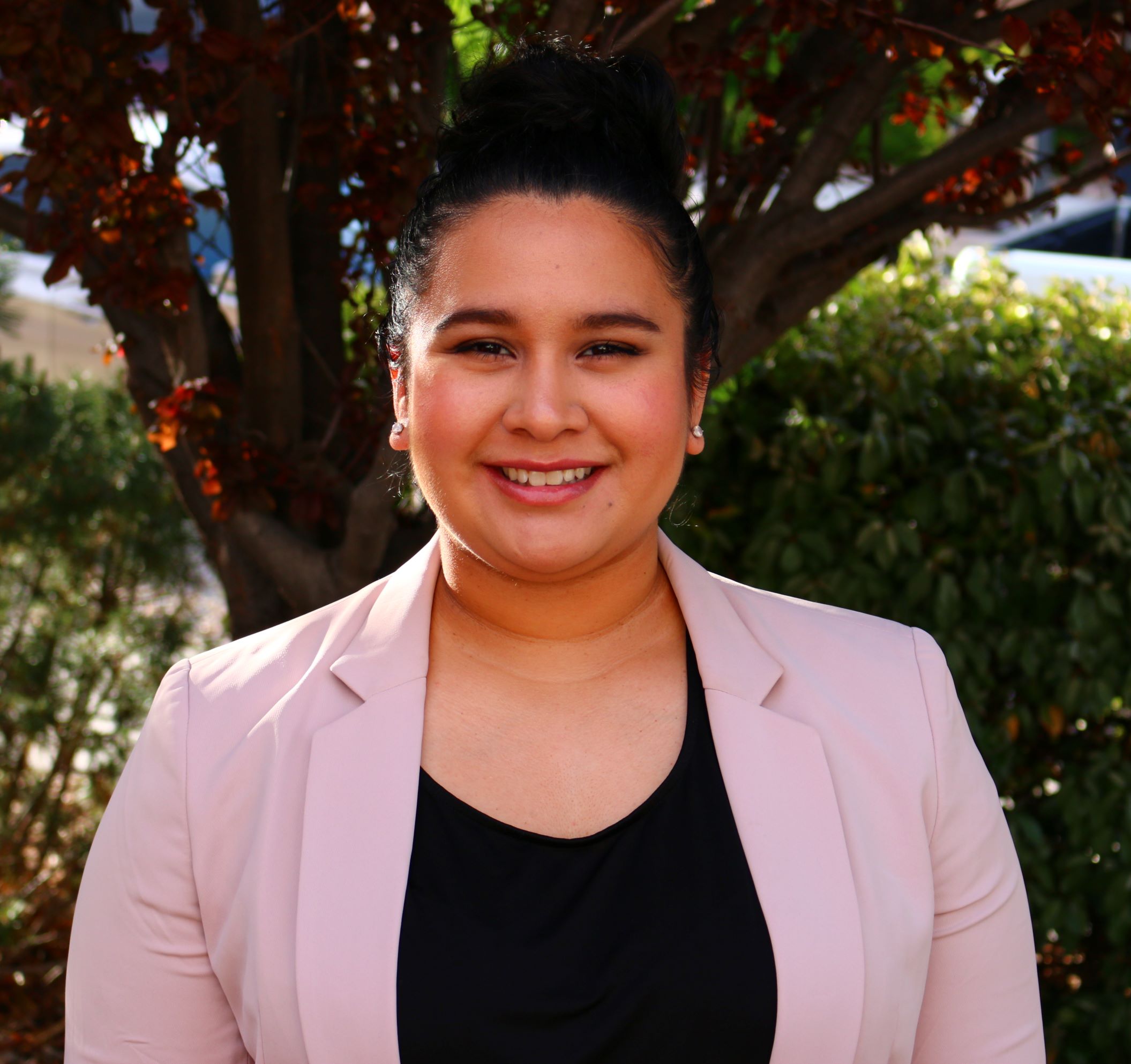 Bianca Serda is a second-year graduate student in the Biochemistry and Molecular Biology and Molecular Plant Sciences programs here at Michigan State University. She is currently investigating the underlying mechanisms of the protective role of isoprene against ozone stress in Dr. Tom Sharkey's laboratory. Bianca holds a B.S. in Biology from the University of New Mexico, as well as a B.A. in Psychology from San Jose State University. She is part of the PRL community and participates in many outreach activities the PRL hosts with the local community. Bianca is one of the outreach coordinators for MSU's Association of Molecular Plant Science Students (AMPSS) and a coordinator for MSU's Graduate Recruitment Initiative Team (GRIT)- Voices of Color program (VOC). She is also the graduate student representee of the BMB DEI committee.
What do you do here in the PRL?
I am currently a second year graduate student in Dr. Thomas Sharkey's laboratory. My research focus is trying to characterize the protective role of isoprene against ozone stress. I am interested in this research because not only has it been shown that isoprene protects plants against abiotic and biotic stresses, but it also plays an important role in atmospheric chemistry. Trying to understand why some plants emit isoprene and how it impacts our atmosphere sparks my curiosity.
Why did you choose the PRL and the Sharkey lab?
I chose the PRL and Dr. Sharkey's laboratory because of the community and collaborations here. My research is currently taking the direction of figuring out if isoprene effects JA signaling, and the Howe lab expertise will be needed soon. Also, the Kerfeld lab has expertise working with isoprene synthase, which will be beneficial for understanding more about isoprene. I knew that working in the PRL and Sharkey lab there would be multiple opportunities to expand my research throughout the department and be able to collaborate with different people.
What resources at the PRL have you found beneficial?
PRL mechanics Pete Nurenberg [who recently retired] and Adam Goetschy's workshop have helped me design and make parts that I need for my experiments. I also found the PRL stockroom is useful to quickly grab material I need when I am in a rush. All the staff in the office are very friendly and resourceful. Heather Sharick is amazing, she has helped me navigate through issues with class registration and tuition to help me plan my trip to conferences. Most importantly, the PRL Greenhouses and staff, Jim Klug [who recently retired] and Cody Keilen, have been very resourceful in helping me grow and maintain the tobacco plants I have been growing for my experiments. Lastly, the PRL provides travel scholarships for graduate students, which have helped support me to attend conferences like the Biogenic Hydrocarbons and the Atmosphere Gordon Research Conference, as well as the Plant Biology Conference.
What has your time at time at the PRL taught you thus far?
I have learned that there are many resources available to help move my research forward, all I need to do is ask what is available for me and somehow, I find what I need. The PRL has also given me the opportunity to give back to local communities through outreach workshops that I have participated in.
Why would you recommend incoming graduate students to consider coming to the PRL?
I would recommend because there are a ton of resources and experts in the PRL to help with your research and career goals.
This story is one of a five-part series highlighting postdoc, graduate student and undergraduate student voices within the PRL.
---
By Kara Headley and Bianca Serda