PRL Perspectives: Postdoctoral researcher Mauricio Tejera-Nieves
Release Date: Jul 20, 2022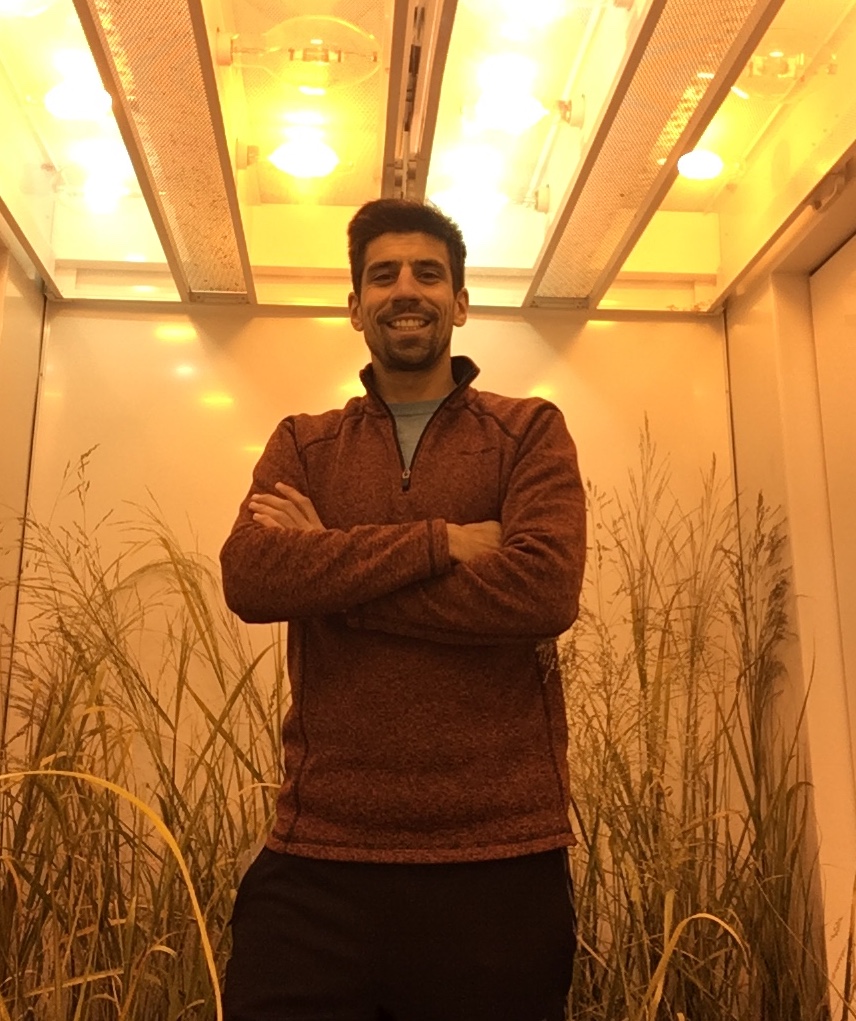 Mauricio Tejera-Nieves is a postdoctoral researcher in the Walker lab and the Great Lakes Bioenergy Research Center (GLBRC). Mauricio's research focuses on the physiology of perennial grasses and how they respond to internal and environmental changes. He holds a B.S. in Ecology and a MSc in Plant Physiology from Universidad de la República in Uruguay, and a Ph.D. in Agronomy from Iowa State University. During his free time, he enjoys running and crafting (not at the same time, obviously!).
What do you do here in the PRL?
My main activity is research, I study the physiology in perennial grasses. I also serve as the PRL Postdoc representative, where I act as the liaison between postdocs and faculty members, and I get to coordinate social and professional activities.
Why did you choose the PRL and the Walker lab?
I wanted to gain experience in plant biology and metabolism to complement my background in crop production and agronomy. I was very interested in the 13C-CO2 labeling techniques and gas exchange methods that Berkley Walker is using in his lab, and the possibility of applying those to perennial grasses in field settings. It ended up working perfectly.
What resources at the PRL have you found beneficial?
The PRL has a wide plethora resource available for postdocs: I use photosynthesis instruments (Licor 6800, Multispeq) very frequently and in large number. I also enjoy how readily accessible many consumables are, from pipette tips to liquid nitrogen or a minivan to pick up visitors. Above all, I think the most valuable resource is its people, in my experience everyone is so knowledgeable and willing to collaborate.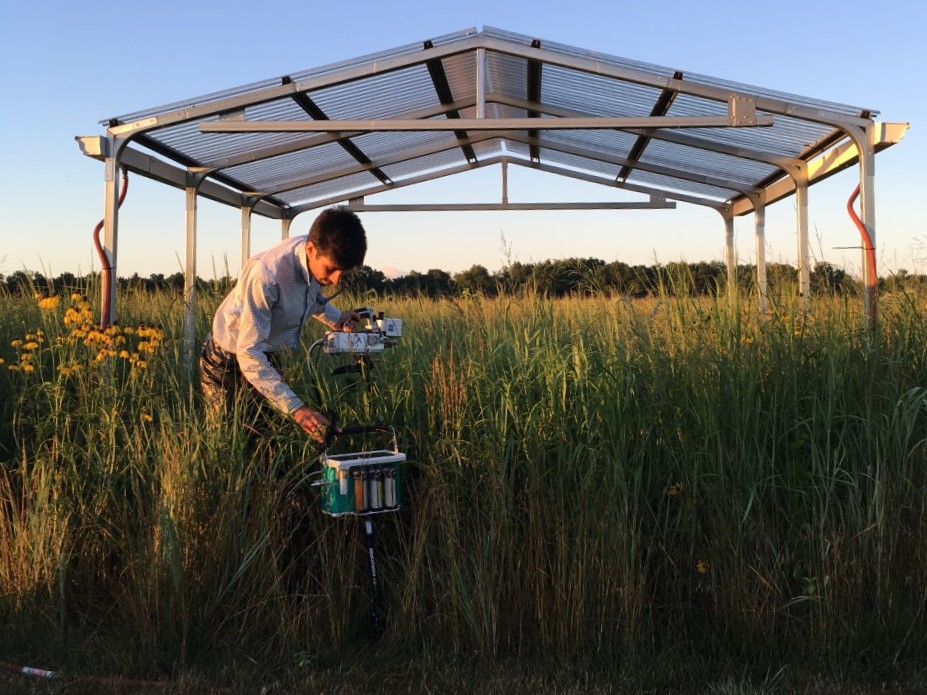 What has your time at time at the PRL taught you thus far?
During my time at the PRL, I have gained a more comprehensive understanding of plant biology. It has also taught me to think of plant research in a more comprehensive and collaborative way. Now I'm able to explore changes in photosynthesis, not only in terms of gas exchange and fluorescence but also in terms of metabolic fluxes and transcriptomics.
Why would you recommend incoming postdocs to consider coming to the PRL?
Absolutely! People's willingness to collaborate across disciplines and the vast resources at our disposal, make the PRL a great place to do high-level science.
This story is one of a five-part series highlighting postdoc, graduate student and undergraduate student voices within the PRL.
---
By Kara Headley and Mauricio Tejera-Nieves; Banner image courtesy of Mauricio Tejera-Nieves