PRL Perspectives: Undergraduate research assistant İlayda Korkmaz
Release Date: Oct 19, 2022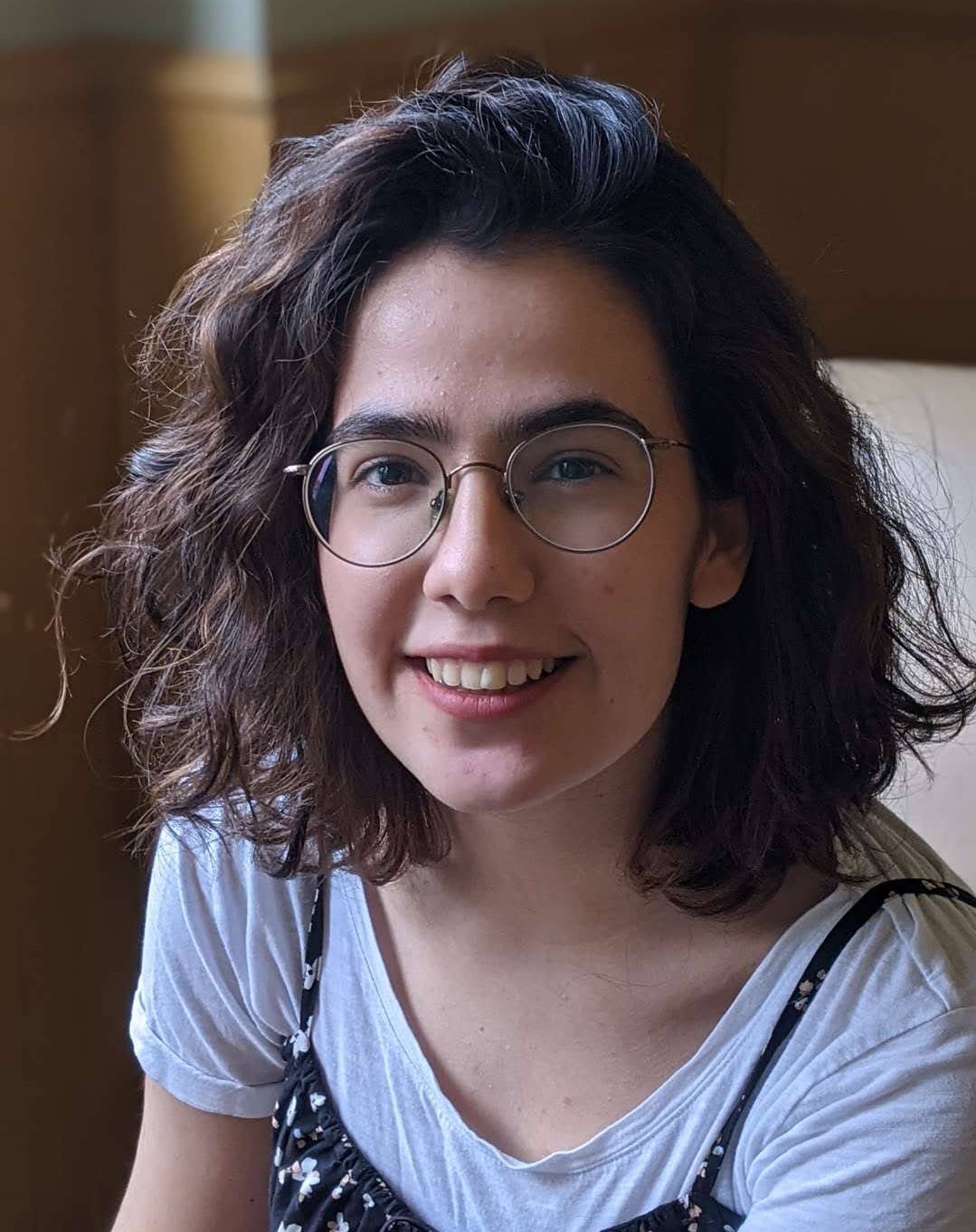 İlayda Korkmaz is an undergraduate student in the Benning Lab who is majoring in Biochemistry and Molecular Biology as well as Political Science. She is interested in energy and enzymes. In her free time, she likes to read, paint and watch movies.
What do you do here in the PRL?
I do research in the Benning Lab as a part of the Professorial Assistantship program through the Honors College. My research pertains to identifying the enzyme that plays a role in a key step in the biosynthesis of photosynthetic membrane lipids. I'm trying to produce the candidate proteins in bacteria to run enzyme assays and to genetically modify Arabidopsis thaliana to see the protein's effect on the lipid phenotypes of plants.
Why did you choose the PRL and the Benning lab?
I chose PRL and the Benning lab because the research being done here aligned with what I wanted to pursue as a researcher after graduating. I wanted to focus on clean energy production using plants and algae and had even written my International Baccalaureate Extended Essay on biodiesel production. I also had a general impression of the lab as a pleasant place to work in from a Sci-Files Podcast episode and my interview.
What resources at the PRL have you found beneficial?
I'd say that the most beneficial resource that PRL provides is great mentorship. I have learned a lot from my mentors Christoph Benning and Ron Cook, as well as everyone else who has taken the time to explain concepts to me and give me advice on how to improve the work I do. In terms of facilities, the RTSF Genomics Core and the Plant and Algae Transformation Center have proven to be invaluable.
What has your time at time at the PRL taught you thus far?
I've had the chance to learn about how the scientific process really works. I've gotten to see how different things can be tested for and how crucial it is to get a variety of opinions. For example, the weekly meetings that I attend where people get to share how their experiments have been going and receive advice from each other are very useful, and I didn't know how important such meetings were for research before I started working at the PRL. I've also had the opportunity to learn how to apply creativity to science by finding out how to ask questions about unknown natural phenomena, how to design experiments for answers and how to interpret the data produced by those experiments to generate new knowledge.
Why would you recommend incoming undergraduate students to consider coming to the PRL?
I would definitely recommend incoming undergraduate students to consider coming to the PRL because it is a great environment to learn. The people here are wonderful and there is a real atmosphere of collaboration. The projects that people work on are also fascinating and attending the talks people give will open their eyes to a large variety of possibilities in plant sciences.
This story is one of a five-part series highlighting postdoc, graduate student and undergraduate student voices within the PRL.
---
By Kara Headley and İlayda Korkmaz