PRL welcomes a new systems biology research group: Assistant Professor Daniela Strenkert and Research Assistant Professor Stefan Schmollinger
Release Date: Oct 5, 2022
The MSU-DOE Plant Research Laboratory is excited to welcome two new members to its faculty body: Assistant Professor Daniela Strenkert, who has her academic appoint with the Department of Plant Biology, and Research Assistant Professor Stefan Schmollinger with an academic appointment with the Department of Biochemistry & Molecular Biology.
Daniela and Stefan will share lab space on the third floor of the Plant Biology Building. The lab's long-term goal is to define how photosynthetic organisms successfully adapt to the challenges they face in their daily life, especially how different environmental and nutritional cues are sensed, processed and memorized.
In addition to running her research lab, Daniela will be teaching in the Department of Plant Biology.
"I want to be a good role model to students and to grow as a teacher," she said. "As faculty, we often think that we are the teachers, but in a way, it is really the students that teach us how to improve as a mentor. I want to be able to contribute to an inclusive environment here at the PRL and at MSU, in which people feel welcome and appreciated."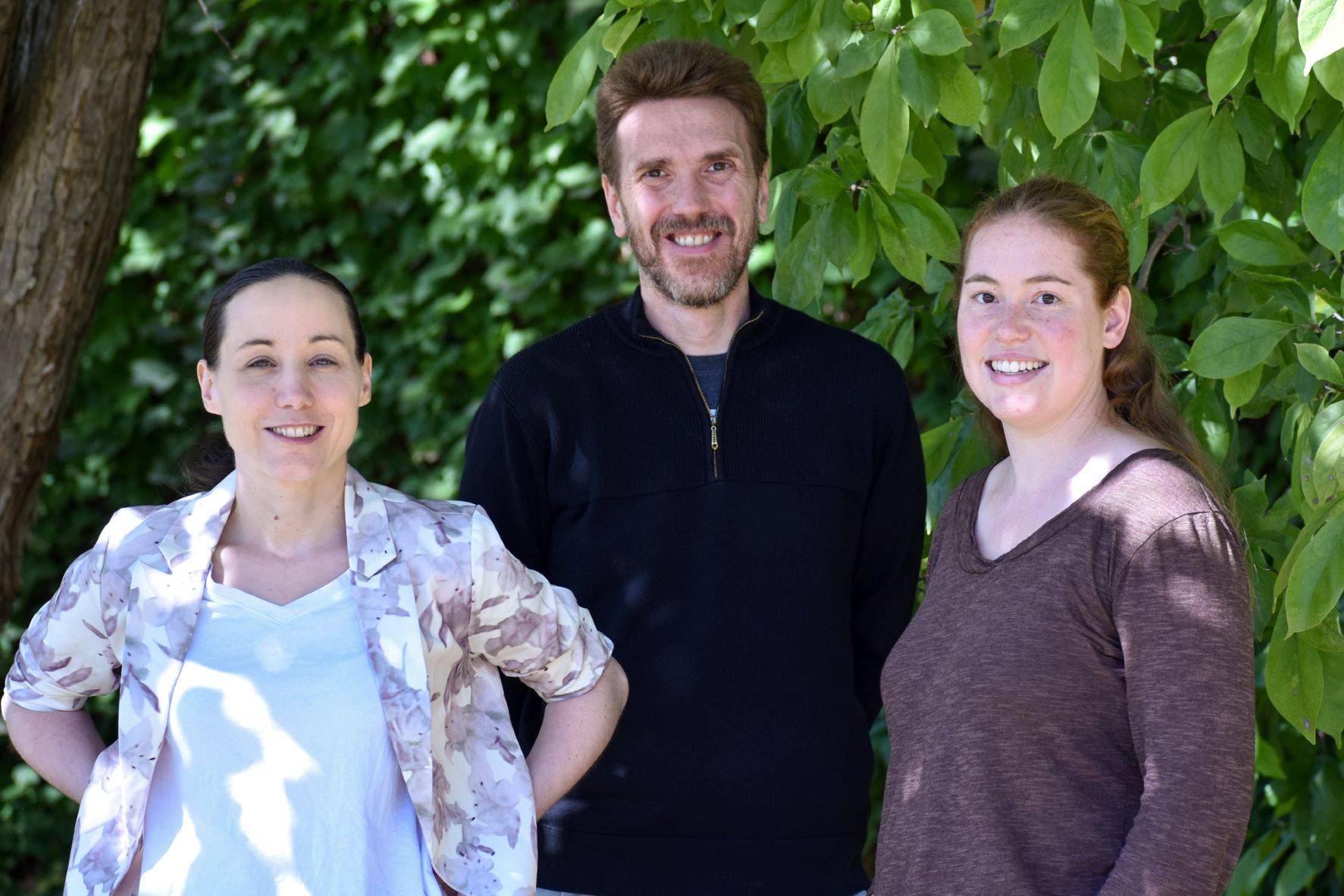 Stefan is also looking forward to being a member of the vast plant science community here at MSU.
"I want to use my position here to mentor people – people that look out for others, put the collective over their own personal goals, who might not have been set up for success previously but are genuinely interested in scientific discovery," Stefan said. "I hope we can build a fun lab in that spirit."
Before coming to MSU, Daniela and Stefan both worked as senior scientists starting in 2018 at UC Berkeley, after a four-year postdoc at UCLA. Daniela and Stefan both received a Ph.D. from the University of Kaiserslautern, Germany for their work on algal biology work produced at the Max Planck Institute of Molecular Plant Physiology in Potsdam.
The lab started at MSU with a Postdoctoral National Science Foundation fellow, Sarah Stainbrook, who joined the lab from her previous position at the Washington University in St. Louis. Sarah is passionate about protein engineering in algae and uses directed evolution to improve photosynthetic performance in a changing world.
"On behalf of the PRL community I am welcoming Daniela Strenkert and Stefan Schmollinger," said Christoph Benning, director of the PRL. "Both bring state-of-the-art expertise in Chlamydomonas genetics and genomics. With their interest in chloroplast redox biology and metal homeostasis they are complementing ongoing efforts at the PRL aimed at understanding basic mechanisms of photosynthesis in plants and algae. It has been delightful interacting with them during the ongoing preparation of the renewal proposal for the DOE-BES grant supporting the PRL. Their collaborative spirit ensures that the PRL remains a special place where multidisciplinary research flourishes."
---
By Kara Headley