PRL's Gregg Howe selected as a Fulbright U.S. Scholar
As the world's population continues to increase, the demand for food and other plant-based products is expected to more than double by 2050. Increases in yields for major crops, however, have largely stagnated in most regions of the world, with changes in global climate conditions expected to curtail productivity even further.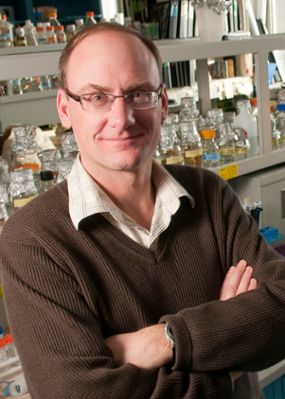 There is growing consensus that meeting the goal of doubling crop yields over the coming decades will require the sustainable intensification of global agriculture. Such an effort will depend on collaborative research aimed at developing new crop varieties that not only yield greater crop quantities but are also more resistant to abiotic and biotic stresses, including drought, high temperature, flooding, disease and insect pests.
Gregg Howe, an MSU College of Natural Science (NatSci) researcher who is internationally known for his work on plant resilience and how plants respond to insect attacks, will be heading to Japan as a Fulbright U.S. Scholar for the 2022-2023 academic year to apply cutting-edge genetic technologies to the development of crop plants that will contribute to sustainable agriculture and food security.
"Hearty congratulations to Gregg Howe for being named a Fulbright U.S. Scholar to work with his Japanese collaborators on the major societal challenges of food security and sustainability," said Phil Duxbury, NatSci dean. "Dr. Howe is a leading expert in the area of plant-insect interactions, particularly plant response in the presence of wound stress. His work on elucidating plant defenses and responses to stress are critical to ensuring food security in an era of changing climate."
Howe's research team at MSU has pioneered the development of genetic approaches to probe the molecular mechanisms of growth–defense tradeoffs using Arabidopsis, a small cruciferous weed, as an experimental model system. Howe plans to use his opportunity as a Fulbright scholar to translate his lab's recent advances from Arabidopsis to the domesticated tomato (Solanum lycopersicum), an important crop throughout the world and a model crop species.
"It's an honor to be selected as a Fulbright Scholar," said Howe, a University Distinguished Professor and MSU Foundation Professor in the Department of Biochemistry & Molecular Biology and the MSU-DOE Plant Research Laboratory. "I hope to use this opportunity to initiate new lines of research on plant defense mechanisms and to establish collaborations with plant scientists in Japan."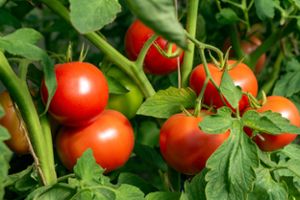 In Japan, Howe will be initiating a research project to investigate the mechanistic basis of growth–defense tradeoffs in the tomato.
"The choice of Japan as a host country reflects the particular expertise of Professor Ezura's research team at the University of Tsukuba's T-PIRC (Tsukuba-Plant Innovation Research Center) and my interactions with Professor Ezura beginning in 2017," added Howe, who is also an AgBioResearch faculty member.
Professor Ezura will serve as Howe's host for this program, which will reinvigorate efforts to conduct joint research focused on understanding and improving plant resilience traits.
The vision of MSU's Plant Resilience Institute (PRI), which Howe co-founded in 2016, is complementary to research initiatives at T-PIRC, which is under Professor Ezura's direction. The unique tomato genetic and genomic resources developed at T-PIRC make the University of Tsukuba an ideal host institution for the proposed research. Indeed, the proposed project would not be possible without the unique expertise and capabilities of T-PIRC and PRI.
"It is anticipated that knowledge gained from this project will facilitate the long-term goal of developing new crop varieties that have superior growth and resilience attributes," added Howe. "Genetic and genomic technologies developed at the University of Tsukuba provide an excellent opportunity to work collaboratively between nations to achieve this goal."
The proposed Fulbright experience should benefit multiple stakeholders in the United States and Japan. The host institution will benefit from the development of a new international collaboration in a prioritized research area—food sustainability and security. The University of Tsukuba will also benefit from Howe's expertise and active role in advising host-affiliated students on their research projects.
The Fulbright experience will benefit Howe by expanding his research program in a new, translational direction in which insights gained from Arabidopsis are transferred to the tomato. MSU will benefit from Howe's acquisition of gene editing methodology as applied to plants. Additionally, knowledge gained from the experience will be incorporated into a graduate course on metabolic regulation that Howe teaches at MSU.
A key outcome of the project will be strategic scientific interactions and ongoing research collaboration between MSU's PRI and the University of Tsukuba's T-PIRC after Howe returns to MSU. The collaboration will provide the basis for a student exchange program between the two institutions, joint research symposia to share knowledge of recent discoveries and exploration of new collaborations, and the planning and writing of publications co-authored by researchers at both institutions.
---
This story was originally published in the College of Natural Science newsroom.