Research Assistant Professor Sean Weise accepts new position with the MSU Department of Biochemistry and Molecular Biology
Sean Weise, research assistant professor in the Sharkey lab at the MSU-DOE Plant Research Laboratory (PRL), is moving to the Department of Biochemistry and Molecular Biology to build and teach a new undergraduate class.
Sean began his MSU career fourteen years ago, where he worked as the lab manager for Tom Sharkey, University Distinguished Professor in the Department of Biochemistry and Molecular Biology. When Tom came to the PRL in 2017, Sean came with him, continuing to act as his lab manager.
Throughout his career, Sean has fostered a passion for teaching future scientists. He found teaching opportunities within the university to help undergrad students on their educational journeys. He taught a biology course for non-biology majors, which aimed to teach students fundamental laboratory techniques they may use over the course of their careers, informed by what skills he has used during his own.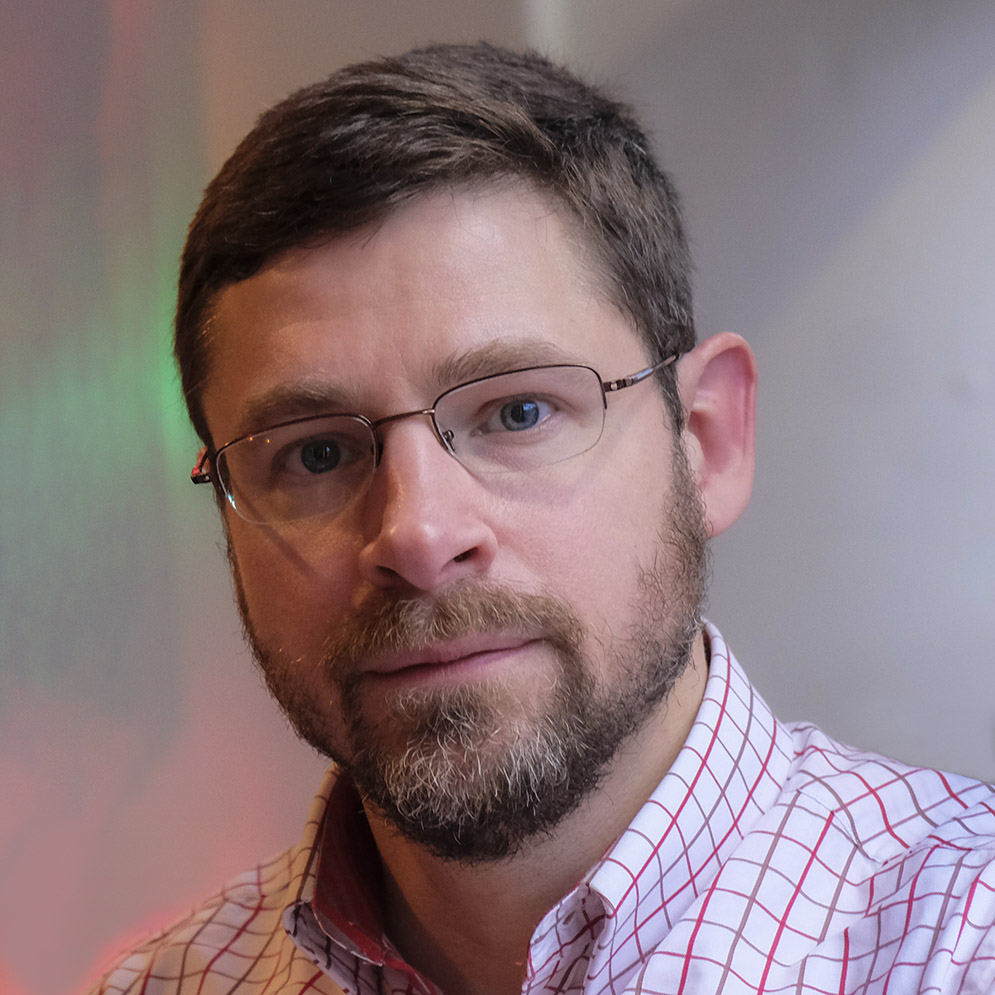 "The collaborative spirit at the PRL and in the biological sciences at MSU is strong, which makes it an enjoyable place to work and learn," Sean said. "A lot of what I've learned and that I'll be teaching in this class is because of working with other members of the PRL."
He continued, "I'm looking forward to working with the students. I get the opportunity to work with the best and the brightest who are going to go on to do important things and who have the potential to change the world."
In his new position as a fixed term instructor, Sean will develop and teach a new course at the university, Biochemistry and Molecular Biology 370. The course will be an introductory biochemistry lab that will aim to teach students basic lab skills early in their academic careers.
"Sean has long had an interest in teaching," said Tom Sharkey. "During his time as a fixed term assistant professor with me, he taught a number of times. It was clear he enjoyed it very much and he was able to draw on his experiences as a research scientist to make the material interesting to students. He is leaving a big hole in the lab, but I look forward to following his success in his new role."
During Sean's own time with research in the Sharkey lab, he has published numerous scientific papers which look at photosynthesis in plants.
"Sean has been an exemplary citizen at the PRL, making important contributions to its overall mission and also reaching out into the wider MSU community with his interest in teaching undergraduate and graduate students," said Christoph Benning, director of the PRL. "On behalf of all the PRL members, I wish him good luck for his new position in which he continues to train MSU students."
---
By Kara Headley