Taking flight: Grad student plays key role in NASA experiment (Extended interview)
The original interview with Joanne Thomson was published in the MSU College of Natural Science Connections magazine. This is an extended version of that interview.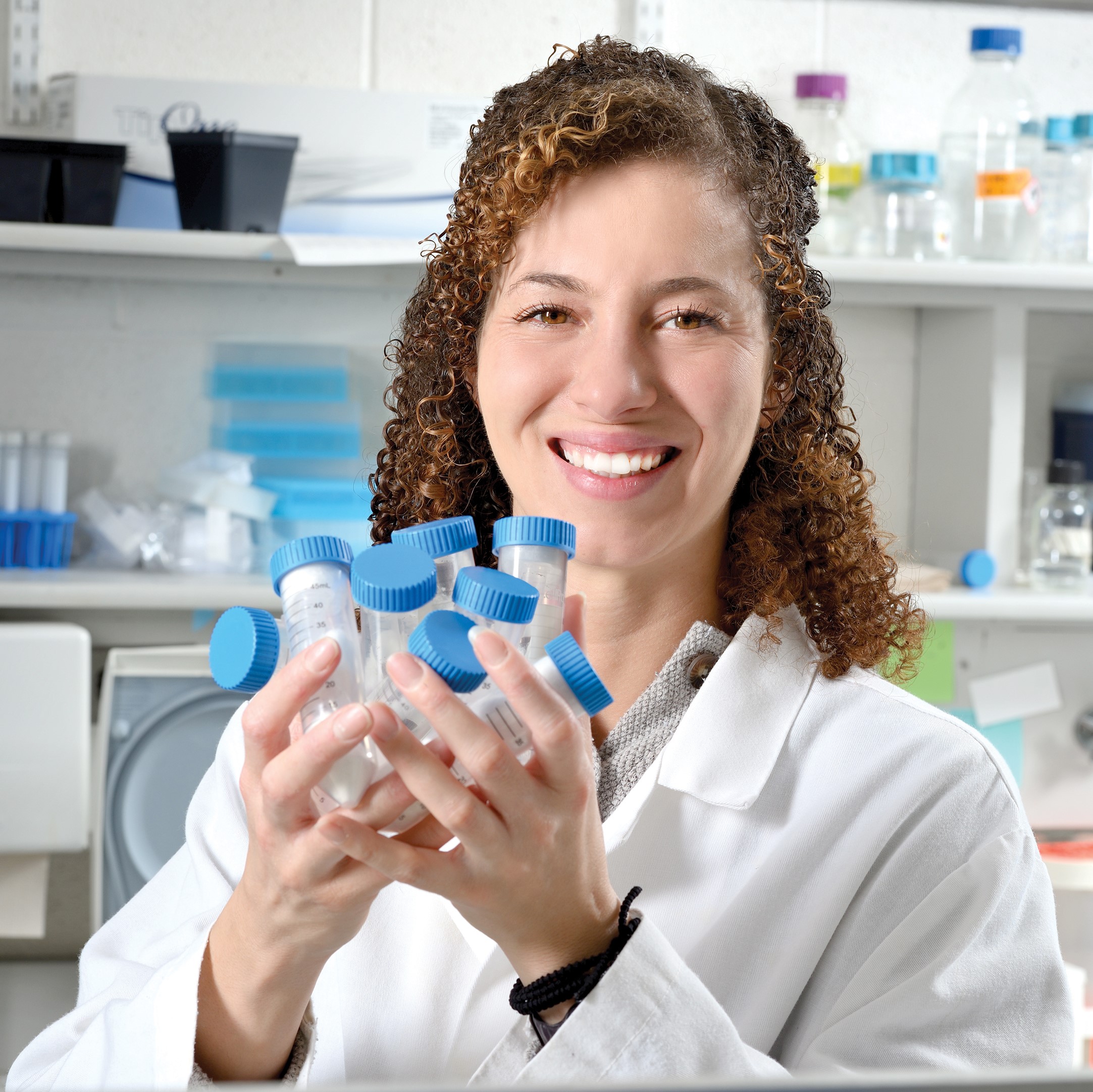 Researchers from the Brandizzi lab at the MSU-DOE Plant Research Laboratory (PRL) sent Arabidopsis thaliana seeds to space on the Artemis I mission, Nov. 16, for a 25-day, mind-blowing 1.4-million-mile ride.
Joanne Thomson is the Ph.D. student in MSU plant biologist Federica Brandizzi's lab who is working on this project. She is in the Cell and Molecular Biology Program with a dual major in Molecular Plant Sciences and is also an Integrated training Model in Plant And Compu-Tational Sciences (IMPACTS) fellow.
The following is an interview with Joanne Thomson about her role and contributions to the recent NASA experiment provided by the Brandizzi lab:
How did you get involved in this project?
I had expressed my interest in working on the space biology project to Federica, and when she asked me to be involved in this project, I was extremely excited. I thought it would be a fun project which would be a fantastic opportunity to deepen my understanding of plant biology and to work with plants in a unique way. Also, it gave me the opportunity to learn how NASA research operates. My dream job is to work for NASA postgraduate in the Space Biology Program as a Plant Molecular Biologist researching how plants respond, acclimate and adapt to the space environment. I will hopefully continue working on science directly involved in Artemis and eventually Lunar and Mars habitations.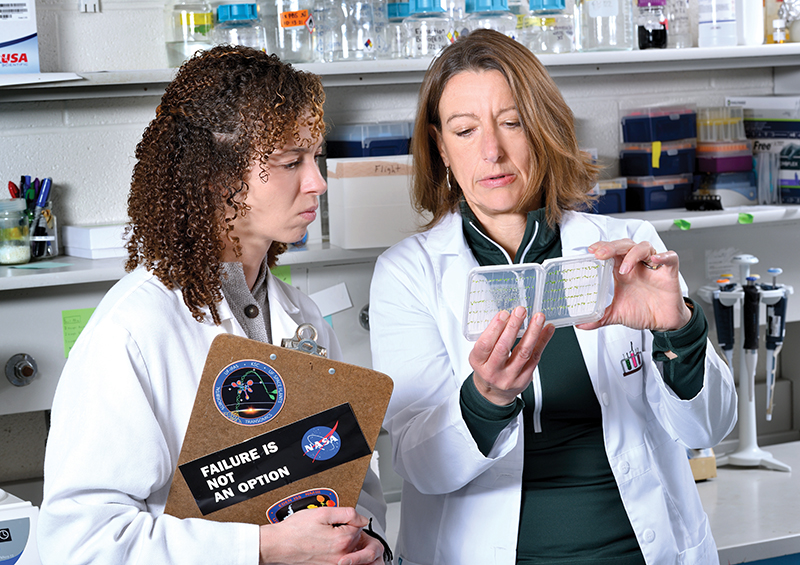 What excites you about working on the Artemis project?
From a space application perspective, this project aims to increase knowledge on how plants acclimate to the space flight environment, how these changes impact their vigor and what measures can be taken to mediate negative impacts that space flight may have on plant growth and reproduction. I believe that this work will make a major contribution to NASA's current goal of returning astronauts to the Moon under Artemis, to explore deep space and eventually travel to Mars and beyond. We will need plants, and the plants we take must be able to survive harsh environmental conditions (i.e., growth on Lunar soil and impacts of solar radiation). Through the development of this project, we will be able to enrich general knowledge of the basic biological principles for space flight of seeds and generate new working hypotheses, which will lead to improved germplasm and advance biotechnology strategies to sustain life in space.
From an Earth application perspective, understanding the mechanisms that plants utilize to grow is of paramount importance to life on Earth. The knowledge obtained from this work will build upon the basic biological principles of plants grown on Earth and contribute new knowledge that can be transferred to improvement of crop quality and value.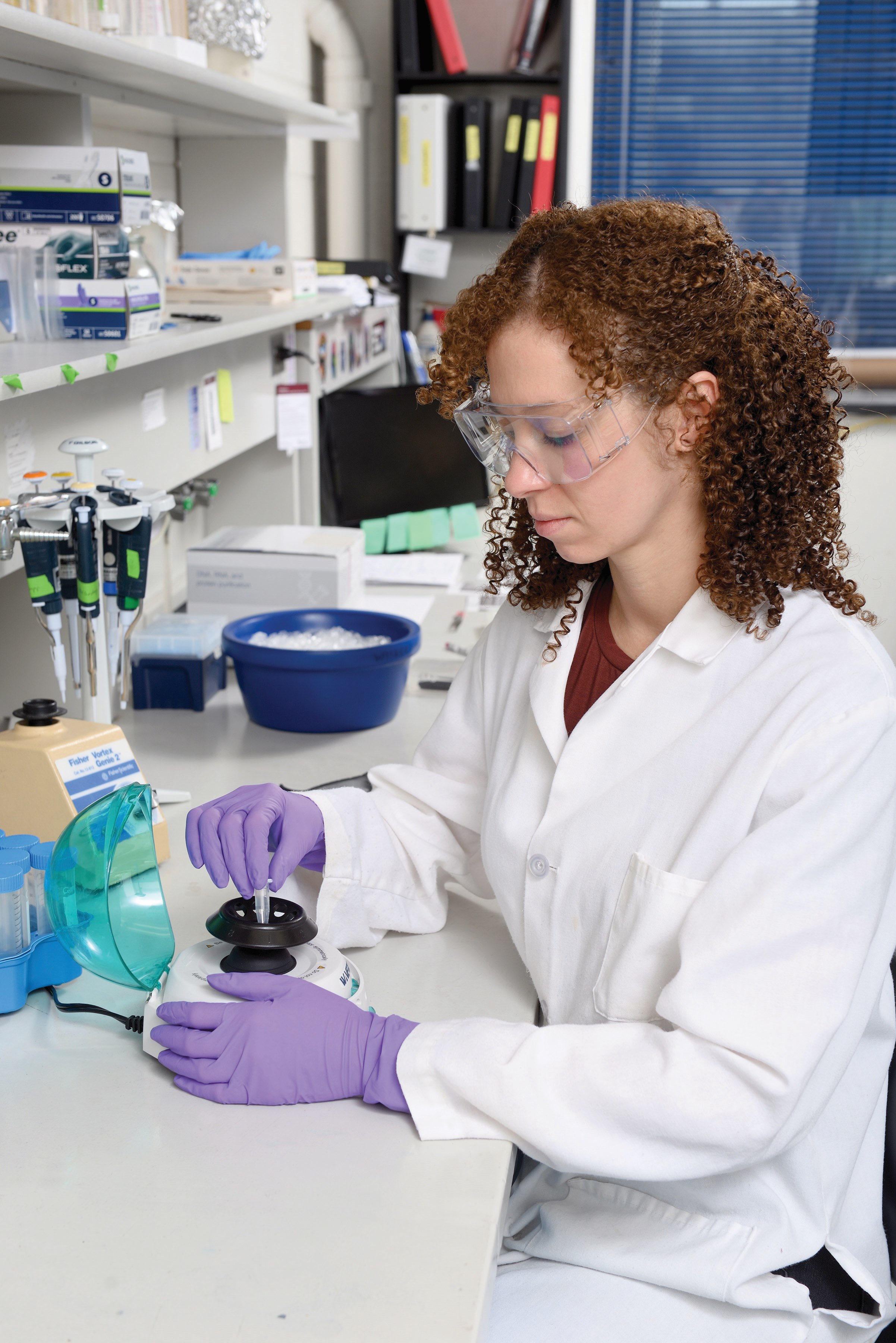 What is your role in this project?
To start, I will profile branched-chain amino acid (BCAA) levels in seeds flown on the lunar orbit flight and a synchronous ground control conducted at the Kennedy Space Center and returned to our lab here at MSU. The seeds from the ground control and flight will then be subjected to a series of initial experiments to assay seed and seedling vigor. This includes autotrophic [producers] and heterotopic [consumers] assays. The heterotopic seedling BCAA profile will also be obtained.
Profiling amino acids levels in the seeds and seedlings is important to establish the impact of the space environment on seed amino acid content. For instance, because radiation affects amino acid quality and quantity, we do expect changes in total amino acid levels and that the increased level in radiation-sensitive amino acids will be reduced in spaceflight seeds compared to ground control seeds.
So far, the seeds received from the mission are of excellent quality and we have begun working with the seeds. We are so excited to learn how spaceflight has affected these seeds and are looking forward to what we will find out.
Joanne Thomson's bio
Joanne Thomson is a graduate student in Brandizzi lab at MSU. Part of her graduate work focuses on understanding the relationship between receptor kinases THESEUS1 and master regulator FERONIA and the unfolded protein response (UPR) in Arabidopsis thaliana. This work will provide a better understanding of the molecular interplay in receptor kinase-mediated signaling pathways and their relationship with the UPR.
Additionally, she works on BioEXP1, which focuses on understanding the impact of space flight on amino acids, which are the building blocks of proteins and can be synthesized in human cells except for essential amino acids which can only be assumed through diet. In the Brandizzi lab, they are studying established Arabidopsis thaliana mutants with a significantly altered BCAA biosynthetic pathway. This research will establish fundamental knowledge to remedy the negative impact of space environment on seeds and improve practices for seed transportation and plant selection for space flight.
Thomson was in the US Army, on Active Duty from 2007-2010. She was deployed to Iraq in 2008 to Camp Falcon, which is located near the Iraqi Capital Baghdad that operated as a combat outpost. During her tour, she was a female driver and gunman for a platoon assigned as a Personal Security Detachment (PSD) for the Lieutenant Colonel. When she ended her active-duty service to study Biology, she became an Army Motor Transport Operator (88M) in the US Army Reserves. Eventually, she left the service as sergeant (E-5) to pursue studies in Biological Sciences.
In 2018, Thomson graduated from the University of Mary Hardin-Baylor, where she obtained a B.S. in Chemistry with an emphasis on Biochemistry and Biology. During her time as an undergraduate, she worked on a project that characterized and optimized growth conditions for microalgae.
She obtained a master's degree in Cell and Molecular Biology with an emphasis in Research from Grand Valley State University in 2020. Her master thesis work focused on identifying a function for Arabidopsis thaliana group 1 late embryogenesis abundant (LEA) proteins.
She is also a mother of a beautiful 12-year-old daughter named Piper Thomson. Piper is very interested in her mother's work as a scientist and very excited and interested in BioEXP1 and the seeds.