Undergraduate Drew Mitchell receives MMG Dietrich C. Bauer Scholarship Fund
Release Date: May 4, 2022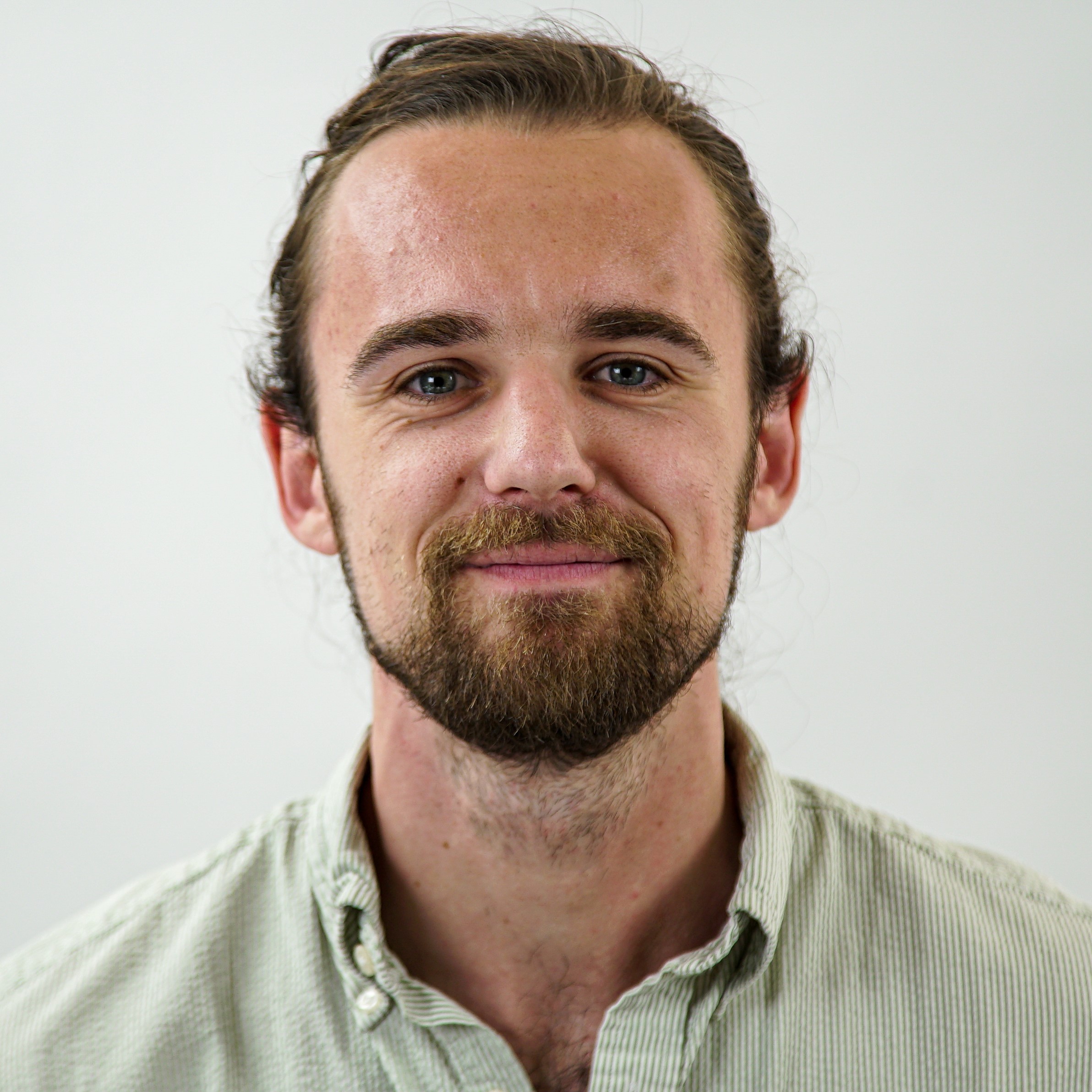 Member of the Benning lab at the MSU-DOE Plant Research Laboratory (PRL) Drew Mitchell is a recipient of the 2022 Department of Microbiology & Molecular Genetics (MMG) Dietrich C. Bauer Scholarship Fund award.
Drew is an undergraduate student in the genomics and molecular genetics program and will graduate this May. Each year, the scholarship is given to one or more commendable junior or senior MMG undergraduate students.
Drew is directly mentored by Research Assistant Professor John Froehlich. Both are members of a research team working on engineering bacterial carbon concentrating proteins into plants to make them more photosynthetically efficient.
"I was very happy and delighted to hear that Drew had received a Dietrich C. Bauer Scholarship Fund award," John said. "He is certainly deserving of this recognition. The time that Drew has spent performing undergraduate research in my and the Benning lab have been truly transformative for him. In experiencing the highs and lows of academic research, Drew has become aware of the high level of commitment and dedication that is needed to perform advanced research.
"In addition, while research was new to Drew, he easily mastered many complex procedures and concepts during his time as an undergraduate researcher. His contribution to a novel research project as part of an interdisciplinary team at the PRL has been considerable. Finally, I think Drew's enthusiasm, focus and drive indicates he will be able to handle any challenges placed in front of him. It will be both fun and rewarding to see how far he goes as he moves forward during his stay at MSU. I congratulate him and wish him all the best."
In the fall, Drew will begin his graduate studies in the MSU Plant Breeding, Genetics and Biotechnology Ph.D. program. He will be working in the lab of Dechun Wang starting in June.
"I am delighted that Drew received the Dietrich C. Bauer Scholarship Fund award as recognition of his accomplishments," said Christoph Benning, director of the PRL. "Drew has considerable experience in the lab and field, and a maturity and drive beyond what one typically expects from a beginning graduate student when he soon takes the next step in his career."