Postdoc Keni Cota-Ruiz joins Utica University as Assistant Professor, expanding research on salt tolerance in plants
Release Date: May 30, 2023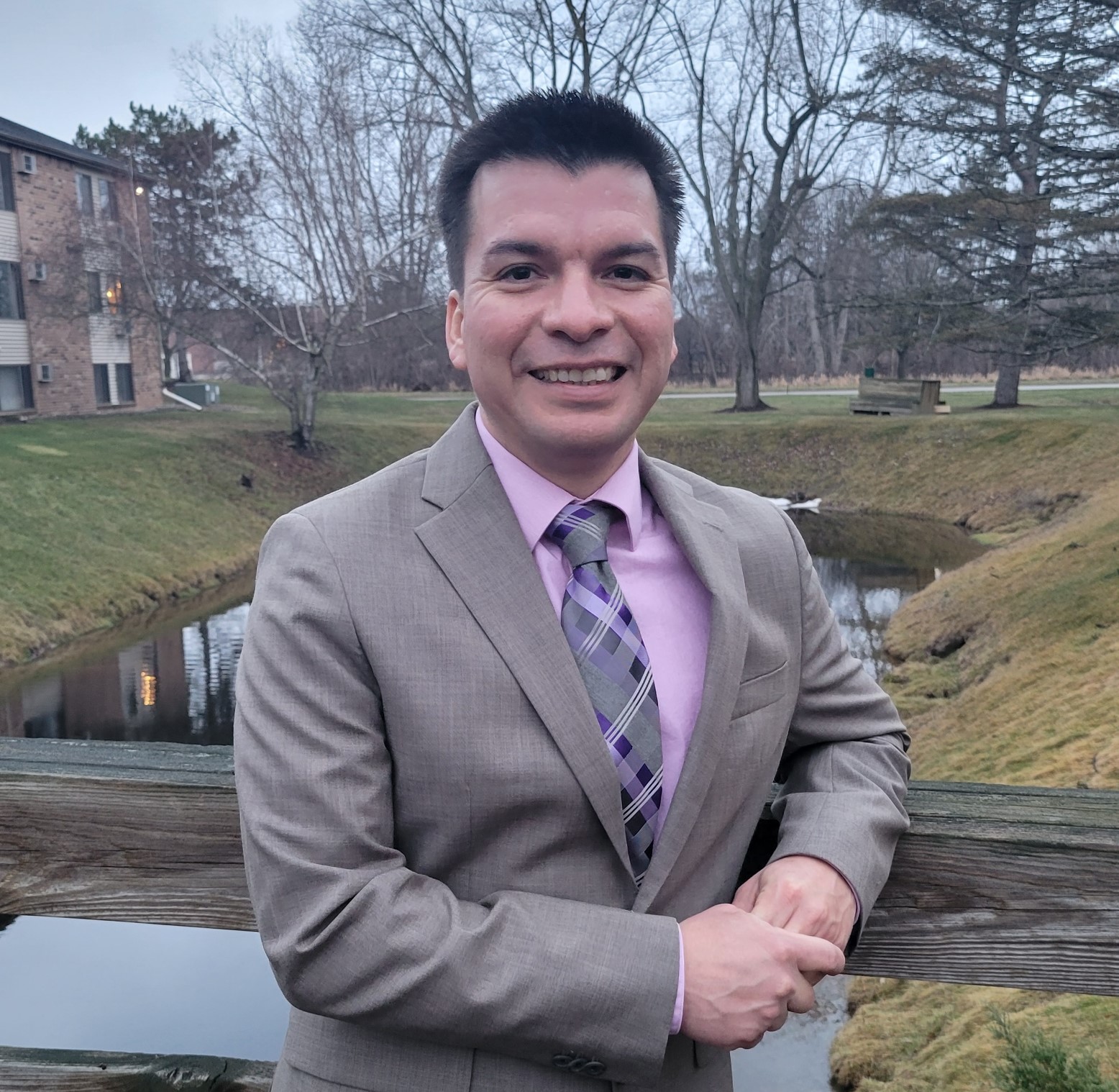 After excelling as a postdoctoral researcher, Keni Cota-Ruiz embarks on an exciting new chapter as he accepts a new position as an assistant professor of biology at Utica University.
Cota-Ruiz joined the MSU-DOE Plant Research Laboratory (PRL) in April 2021 as a postdoc in the Montgomery lab. At Utica, he will be teaching undergraduate courses and labs as well as continuing research he began at the PRL, looking at how the model plant Arabidopsis thaliana responds to an environment where it is exposed to an excess of salt.
"Keni has been an excellent postdoctoral collaborator," said Beronda Montgomery, former professor at the PRL and Cota-Ruiz's mentor. She is currently the Vice President for Academic Affairs and Dean of Grinnell College. "In addition to his own scientific contributions, he is an excellent mentor, teacher, and team member. I wish him all the best as he moves to his next steps."
At Utica, he will expand this research to soybean crops. His lab will look at the responses of soybeans when they are treated with salt in excess and how nanomaterials can be used to alleviate the damage done by the salt. In the United States, many crops are subjected to irrigation programs, which can cause the soil to accumulate salt. This excess impairs the performance of plants, causing the yield of the crops to be lessened.
He will be utilizing knowledge he generated during his time at the Montgomery lab. He will look at phytochromes and zinc finger proteins, two proteins that play roles in plant photomorphogenesis, or the way plants determine their shapes. These factors have also been associated with the metabolic pathways where plants respond to excess salt.
"In our current circumstances where the world's population is increasing, we rely on agricultural production," Cota-Ruiz said. "The productivity is going down due to the accumulation of salt. We aim to understand how some genes are regulated in salt-stressed plants and use nanotechnology applications to make them grow better under those challenging circumstances."
In addition to his research, Cota-Ruiz will be taking on a new role, working with undergraduates in a classroom setting. He is excited to mentor young scientists in the classroom and the lab.
"Dr. Montgomery's passion for mentoring and performing research while promoting equity has been such an inspiration to me," he said. "I am deeply grateful to her. I really like the stimulating atmosphere of the Montgomery lab, so I want to replicate that. It was great to witness how the lab was working on a daily basis. When there is an amiable environment, people like coming to work more and can be more productive. I am also very grateful to the staff, faculty, and the rest of the PRL community; I will never forget their support and generosity."
---
By Kara Headley